Michigan State University - Case Hall Dining Renovation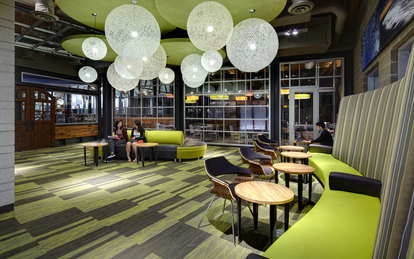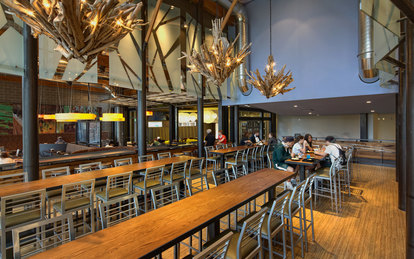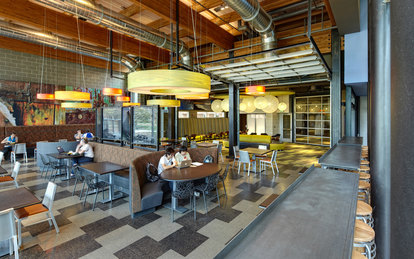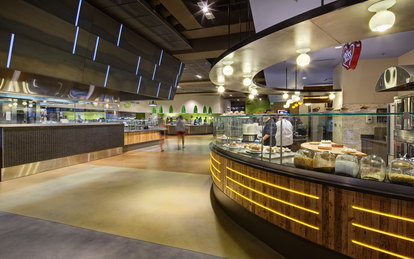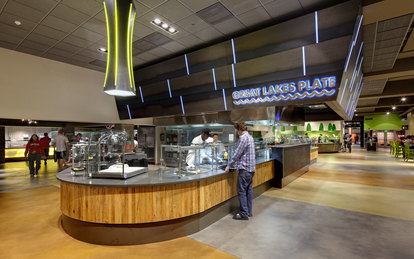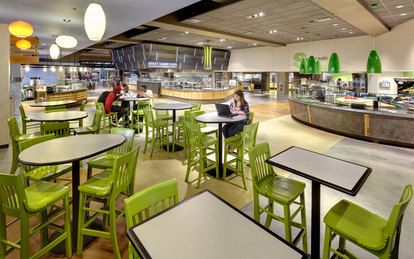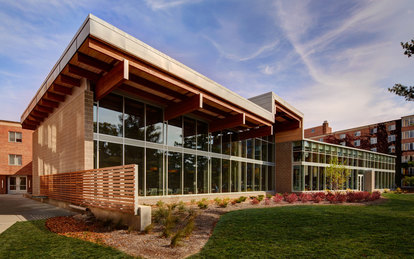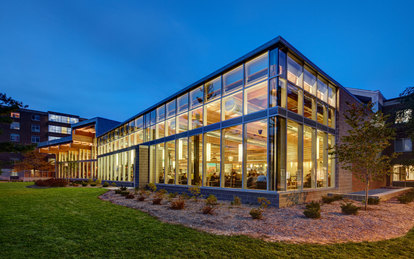 An extension of a residence hall home to university athletes and a residential honors college, Case Hall serves not only as a premier dining venue, but as a social hub with a Midwestern flare.
客户
Michigan State University
位置
East Lansing, Michigan
市场/服务
Architecture, Higher Education, Interiors, Landscape Architecture, LEED, Lighting Design, Programming, Student Life
大小
36,000 SF
The Michigan State University's Dining Master Plan combines multiple outdated residential dining facilities into one larger renovated neighborhood dining facility. Due to its proximity to athletic programs and function as a main thoroughfare, Case Hall became the prime location to serve not only as a destination for food, but a hub that encourages student interaction.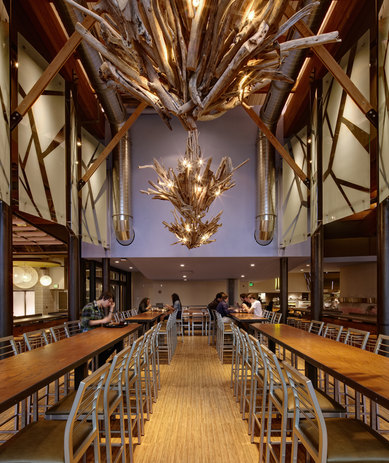 In response to the existing outdated condition, the design focused on addressing flexibility and identity, including the entry experience, the food preparation and selection experience, and the dining experience. The industrial past of the region was reinforced through the use of exposed steel construction and contrasting it with natural materials intrinsic to the area, such as reclaimed barn wood and enlarged photography of various places in the state captured by a graduate of the University. Originally there were two identical entries, the renovation created two distinct spaces; one focused on a quieter residential expression and the other, the main lobby and dining entry, developed into one contiguous space.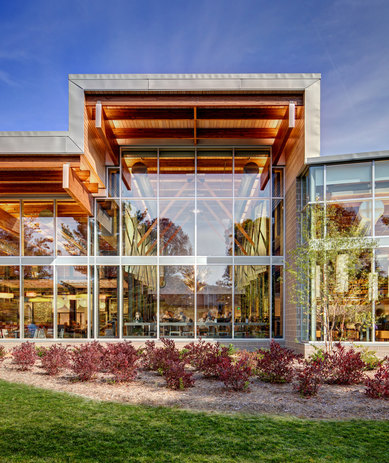 From casual seating arrangements, restaurant style booths, and tables of differing size, the dining areas accommodate any combination of student groups and support multiple functions for studying and informal meeting spaces. Amongst these active dining spaces "The Great Hall" was inspired by conjuring notions of a rustic lodge space, complete with high ceilings providing views to the outdoors, long tables intended to house local and visiting sports teams, and the inclusion of custom built driftwood chandeliers to complete the rural theme.