Lana Zoet to Lead SmithGroup's Newest Higher Education Studio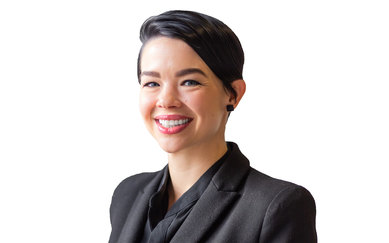 SmithGroup, one of the nation's leading integrated design firms, has appointed Lana Zoet, AIA, IIDA, WELL AP, LEED AP BD+C, to lead the company's newest Higher Education studio, operating out of the company's Madison and Milwaukee, Wisconsin offices. In this role, Zoet will collaborate with multidisciplinary experts locally and across the firm's Higher Education and Campus Planning groups to create sustainable, future-focused spaces for college and university clients in Wisconsin and throughout the Great Lakes Region.
A registered architect with more than 12 years of experience, Zoet joined SmithGroup in 2019 and has designed and delivered classroom, science, engineering, athletics and recreation spaces at prestigious institutions, including University of Iowa, Iowa State University, Drake University, Pennsylvania State University, American Enterprise Group, the John F. Kennedy Center for the Performing Arts and The Harkin Institute for Public Policy and Citizen Engagement.
SmithGroup provides a full range of professional services for large and complex projects across markets. The decision to elevate Zoet and expand the architectural design teams for the Madison and Milwaukee offices is a strategic move to build upon the team's established strengths in landscape architecture, interior design, civil engineering and campus master planning expertise. It also positions the firm to better service education-based clients as they confront a myriad of unique considerations, including evolving technologies and pedagogies, inclusivity and enhanced demographics, and shifting models of enrollment.
"For more than 25 years, our legacy as an award-winning campus planning and landscape architecture firm has yielded great success for our Madison office," said Chris Purdy, director of SmithGroup's Higher Education Practice. "The decision to establish a multidisciplinary studio dedicated to solving the challenges facing learning institutions today is a natural evolution of our long-standing work in this market."
SmithGroup's Higher Education Practice transforms campuses across all scales, encompassing a range of expertise from campus master plans and placemaking to specialized facilities for health sciences, professional education, STEM, and more. College and university clients in the region include University of Wisconsin-Madison, University of Wisconsin-Eau Claire, University of Wisconsin-La Crosse,  Concordia University, and Milwaukee School of Engineering, among others.
"Academic campuses are transformative places that foster learning, research and engagement," stated Gregg Calpino, director of the firm's Madison and Milwaukee offices. "Lana will collaborate with clients to create designs solutions that address their evolving needs, ignite curiosity and inspire a sense of belonging. Her unique combination of skills will be pivotal to accelerating the growth of our Higher Education Studio."
Zoet earned a Master of Architecture from Iowa State University and a Bachelor of Arts in interior design from Michigan State University. She is a registered architect and holds WELL AP and LEED AP BD+C professional accreditations from the International Well Building Institute and U.S. Green Building Council, respectively.
For more information about SmithGroup, please visit our Company Fact Sheet.