Arizona State University, Taylor Place Student Housing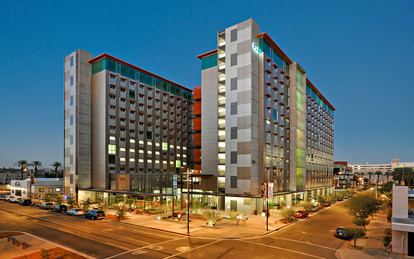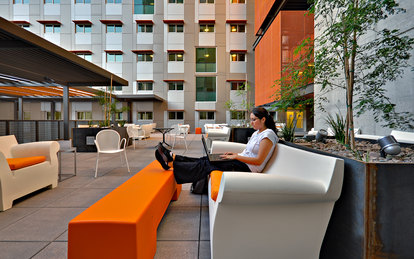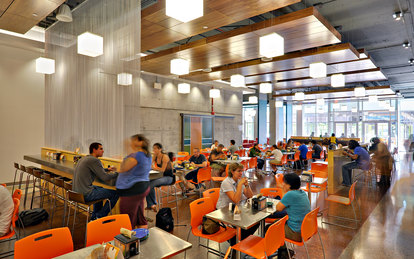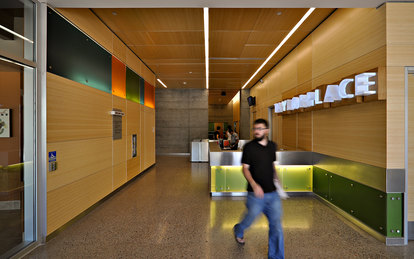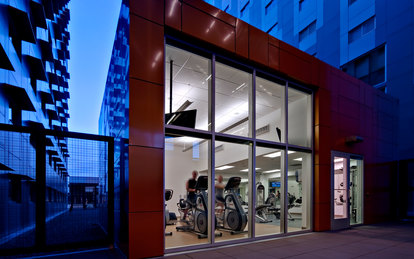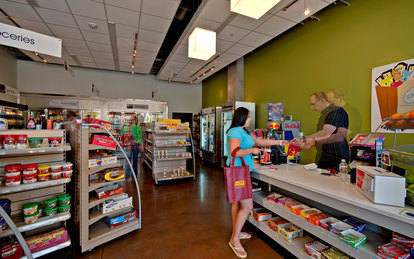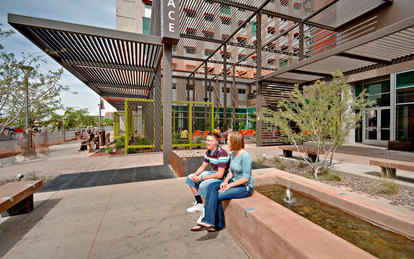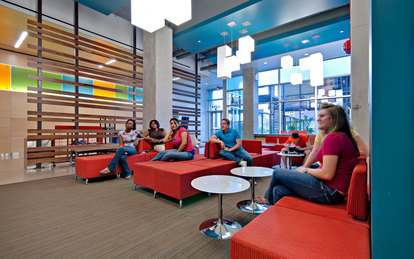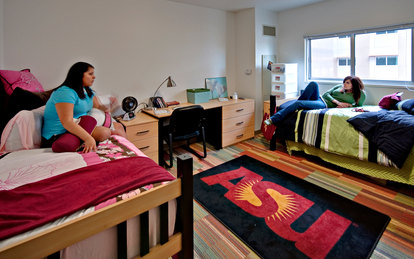 Completed at an unheard-of pace, this 576-bed residence hall established a new student neighborhood in downtown Phoenix that was integral to the success of Arizona State University's new campus and jumpstarted the area's revitalization.   
Client
Arizona State University
Location
Phoenix, Arizona
Markets/Services
Architecture, Higher Education, Interiors, MEP Engineering, Student Life
Size
366,500 GSF
Timing was critical for this residence hall, the first to serve students at Arizona State University's new downtown Phoenix campus. Construction of a new journalism school was underway, a new SmithGroup-designed nursing school was planned and students were already attending classes downtown in three existing buildings renovated by SmithGroup. Yet there was nowhere to house these undergrads in what was at the time a downtrodden part of the city. The first wave of downtown students, in fact, had been residing in a converted motel that was slated for demolition.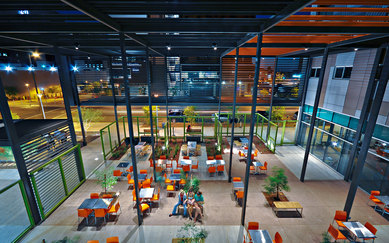 Working with client Capstone Development on an expedited design/build contract, the team tackled the Taylor Place project at a remarkable pace. From the initial go-ahead, the first tower was complete and welcoming students roughly a year and half later. The building quickly became a beacon of the ASU downtown campus and the greater revitalization of downtown Phoenix. More than a decade later, it continues to operate at near capacity and the resident population of students has spurred a lively commercial district.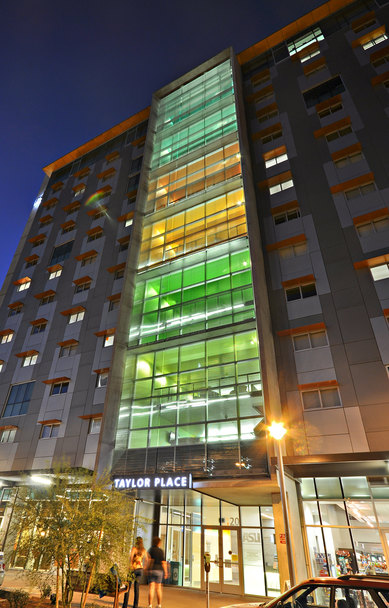 Open-air bridges, each with an outdoor gathering pod, connect every floor of the two towers. Street-level amenities shared between the two towers include a dining hall, a fitness center and an engaging outdoor corner plaza with a water feature and native plantings where students and the public can meet and mingle. A coffee shop, convenience store, restaurants and other retail fill approximately 11,000 square feet commercial space on the ground floor.  
Architecturally, the new facility unifies an emerging campus identity, in context with the renovated academic buildings and the new Walter Cronkite School of Journalism. The building super structure is made up of cast-in-place and post-tension concrete, clad in an aluminum skin with composite panels of varying shades and color. Copper-colored shading devices on the south-facing windows reduce solar gain and create a design element. Other color accents come from orange fiberglass mesh on the tower bridge pods and bright interior walls in common areas that are visible from the outside. Lighting design provides security while also adding pops of color as it highlights brightly painted accents on the outdoor patio. Overall, the effect is a building that blends with the neutral palette of the Arizona desert, with a youthful energy befitting its student population and budding commercial district.