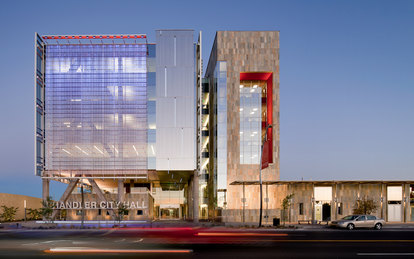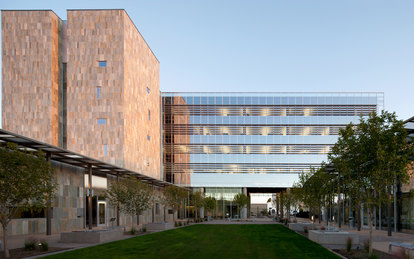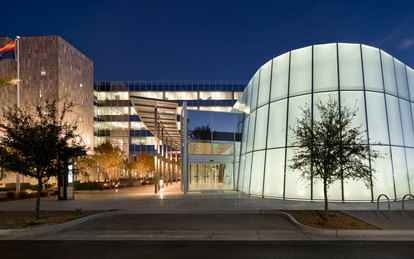 While other communities concentrate development in growing areas, Chandler, Arizona chose to preserve and restore the significance of its downtown, showing remarkable foresight for this community.
Location
Chandler, Arizona
Markets/Services
Architecture, Civil Engineering, Government, Government Office, Interiors, Landscape Architecture, Lighting Design, Programming, Sustainable Design, Urban Design, Urban Planning, Workplace
Size
137,700 GSF | 12,800 M2
Featured Awards
Illuminating Engineering Society (IES) -- Awards of Merit – Art Scrim, Council Chamber Lighting, Energy & Environmental Design, Exterior Lighting Design, 2011
Council Chamber Lighting, IES Illumination Awards, Award of Merit 
Urban Land Institute (ULI) -- Award for Excellence, Finalist, 2011 
Energy & Environmental Design, IES Illumination Awards
American Institute of Architects -- Committee on the Environment (COTE) Top Ten Award, 2012
GREEN GOOD DESIGN Award - Green Architecture -- Chicago Athenaeum Museum of Architecture and Design Awards, 2012
Embracing the influx of tech companies in the 1970s, the city envisioned building a new and iconic city hall as a modern complex and gathering destination. So it saved funds scrupulously for 20 years, issuing no bonds and incurring no debts for the construction of the planned project.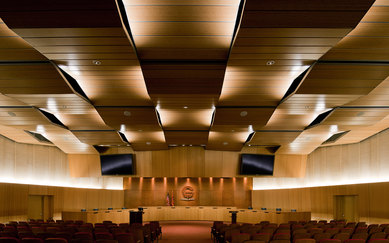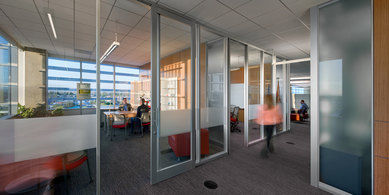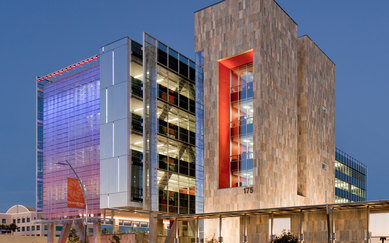 SmithGroup worked with Chandler to redevelop an existing urban site, promoting density and pedestrian connections, and "leading by example" for future economic development. Housing new council chambers, administrative offices, a public television studio and a 330-space parking structure, the new city hall facilities celebrate Chandler's heritage, yet deliver a rich and exciting mix of aesthetics: pyramidal acoustic ceilings, a shaded mezzanine for receptions and events, and a daring kinetic sculpture adorning the entirety of a street-facing facade, altering the Hall's appearance with the sun's movement. The resulting highly sustainable complex was one of the first LEED-Gold city halls in the nation.