Community Cancer Institute at the Clovis Community Medical Center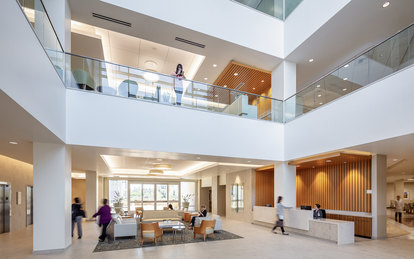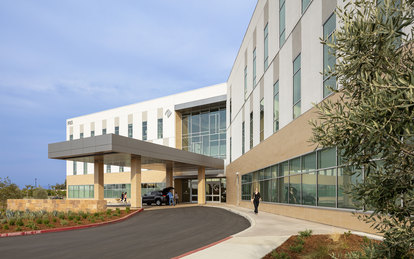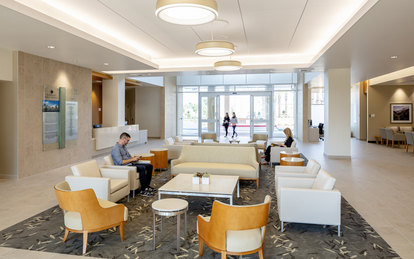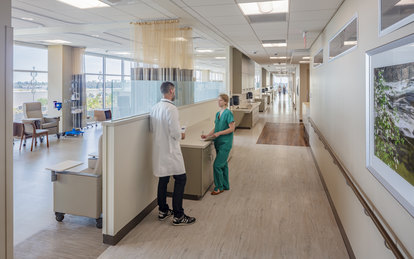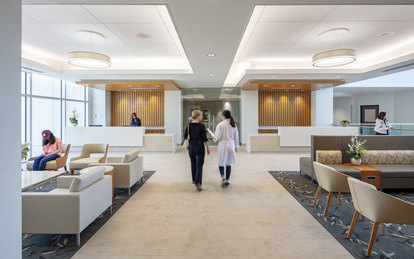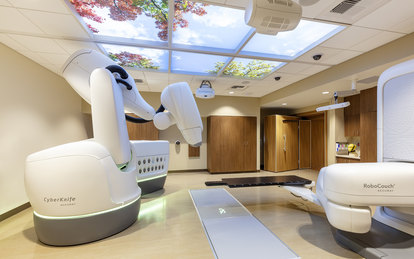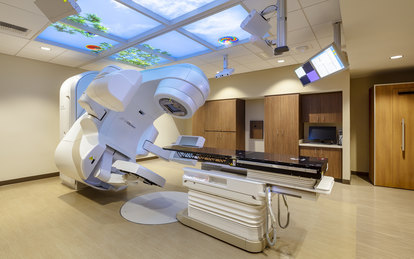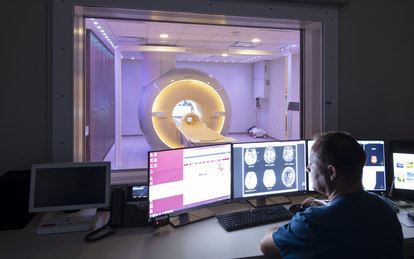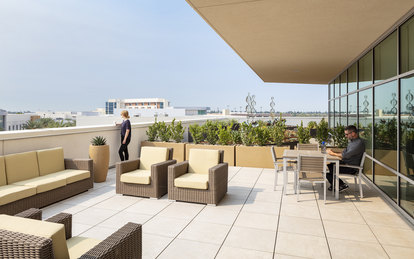 Located in central California, the Community Cancer Institute on the Clovis Community Medical Center campus consolidates previously dispersed cancer care in one, convenient location. The Institute was designed to have a hotel-like ambience for cancer patients, many of whom come for outpatient services and cutting-edge cancer technology several times a week.
Client
Community Medical Centers
Location
Clovis, California
Markets/Services
Health, Cancer Care, Medical Planning
Size
95,000 SF
Located in Clovis, California, a suburb of Fresno, Clovis Community Medical Center lacked a single venue for treating cancer patients, who had to go to different locations for services such as infusion and radiation. Completing the north end of the medical center pedestrian quad on the campus, the Community Cancer Institute fills a void, both medically and socially by making the campus a holistic, all-encompassing medical center.
Construction timing was critical. When Community Medical Centers made the decision to build the complex, it laid out an aggressive timeline that had to be met for the center to receive federal and state reimbursements. SmithGroup, which provided architectural services in collaboration with a variety of design/build subconsultants, was able to deliver the completed building in a record 27 months, even with construction documents still being finalized as the site was under construction.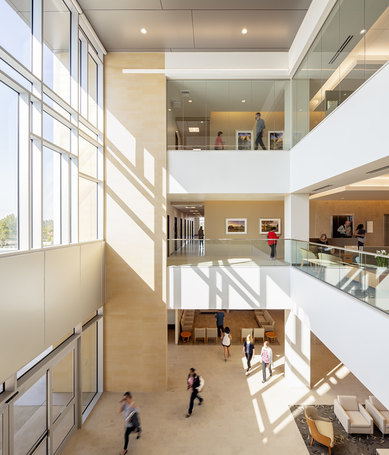 True to its name of a "community" cancer institute, the spaces are designed to accommodate multiple patients and engender a sense of camaraderie as they go through the cancer healing process. Infusion rooms accommodate four patients instead of building a solitary room. The client wanted a sense of luxury but not opulence. SmithGroup's team was inspired by upscale hotels like the Four Seasons in specifying furniture and fixtures.
Outside is lush landscaping with a decidedly Mediterranean bent, such as an allée of palm trees leading to the main entrance and an olive bosque. Both a roof deck, with views of the Sierra Nevada mountains, and beautiful grounds provide respite for both patients and their families.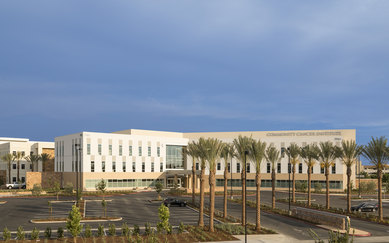 Speed to market and consolidation of services drove the project. Now that the Community Cancer Institute is complete it provides one-stop cancer care to the diverse population of the Central Valley.