Lawrence + Memorial Hospital Cancer Center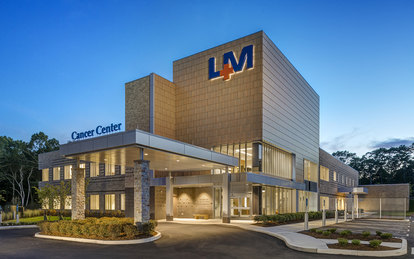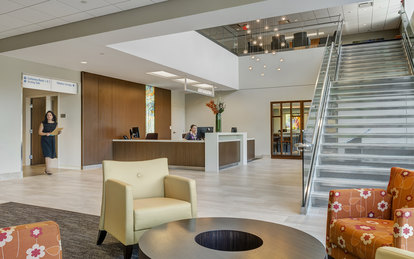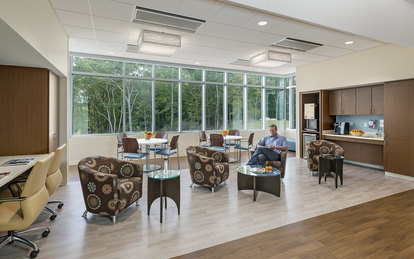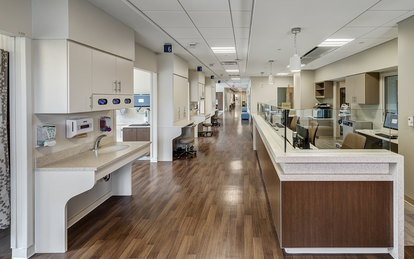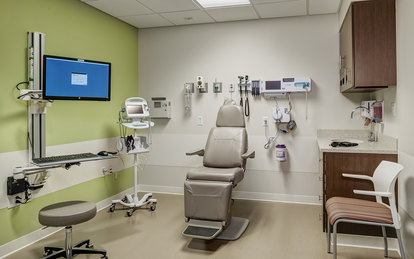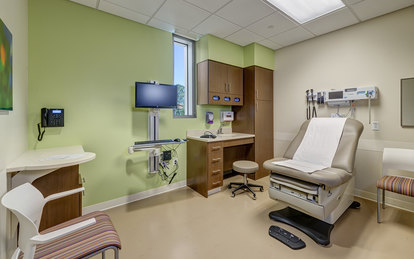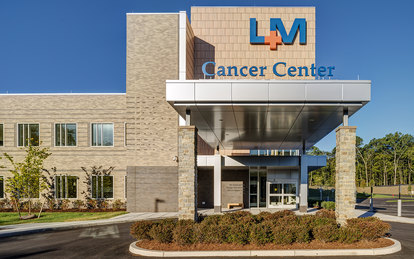 Through the application of Lean principles and Integrated Project Delivery (IPD), Lawrence + Memorial's Cancer Center represents a highly efficient approach to bringing medical and radiation oncology together in one comprehensive facility.
Client
Lawrence + Memorial Hospital
Location
Waterford, Connecticut
Markets/Services
Health, Cancer Care, Medical Planning
Size
47,000 SF
Looking to increase its oncology presence in southern Connecticut, Lawrence + Memorial Hospital sought to unite its cancer treatment programs in one standalone center. The Cancer Center occupies a prominent site on a hill above Interstate 95. Infusion bays are located along the building perimeter in order to take advantage of the exceptional views, with vistas of tree canopies visible from all bays and community areas.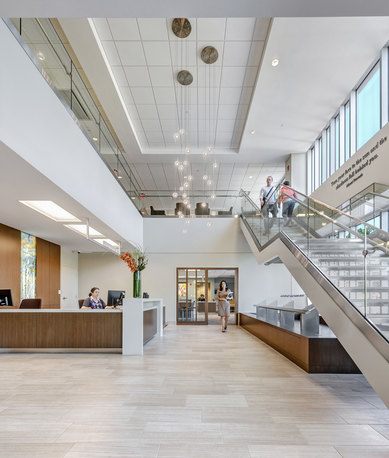 The client and SmithGroup team relied on a highly collaborative, immersive process to bring together the medical oncology and radiation oncology departments, which had previously not worked together on a clinical level. Over the course of two weekends, staff from the two departments participated in full-day workshops with our planning team to discuss patient and staff flows, operational needs, clinical adjacencies and conceptual floor plans.
Evidence-based design strategies informed the patient experience. The center's oncology department offers patients their choice of treatment spaces, including private infusion bays, semi-private adjoining bays, and a communal lounge. All provide therapeutic views to the natural wooded setting and healing garden.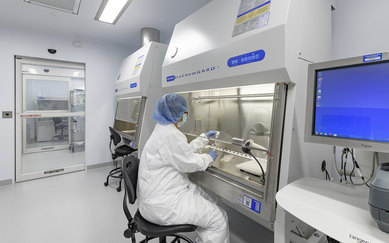 Engineering, architecture and construction decisions were streamlined with the IPD approach driving much of the decision-making—resulting in process improvements that reduced the overall project schedule by six months and costs by more than $1.2 million.
Because of the careful cost analysis, the team was able to build in sustainability features not often found in a healthcare setting. SmithGroup worked with geotechnical consultants to design the most energy efficient mechanical system for the lowest first cost, including a cost-effective hybrid geothermal design to offset heating and cooling loads. The building also incorporates chilled beams in the treatment areas, which provide excellent energy performance and quiet, individualized temperature regulation that increases patient comfort. The center obtained LEED Silver certification.
The Lawrence + Memorial Hospital Cancer Center demonstrates how a cohesive team and streamlined process can efficiently bring needed healthcare services to a regional market.