Independent Financial Headquarters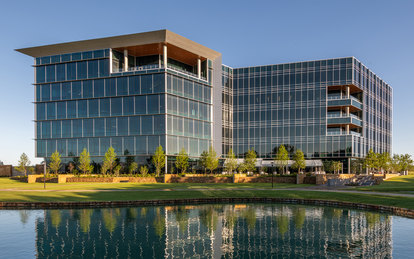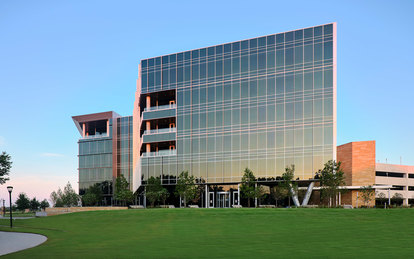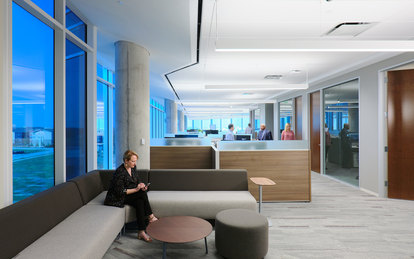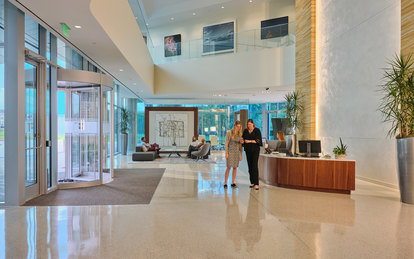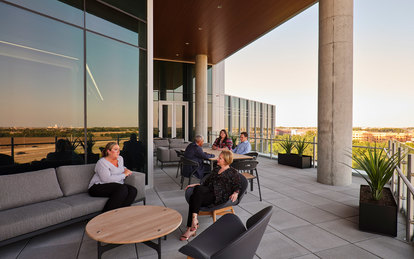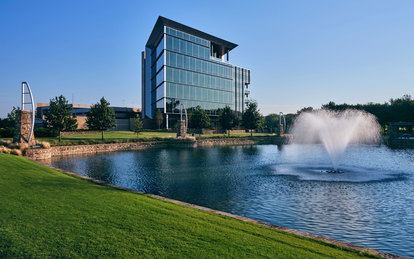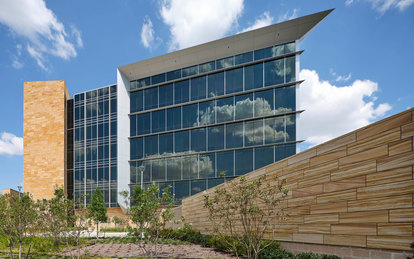 SmithGroup partnered with Independent Financial to design new headquarters that would help the bank become nimbler and more adaptable to the needs of its employees and the community.  
Client
Independent Financial
Location
McKinney, Texas
Markets/Services
Architecture, Corporate Headquarters & Campuses, Corporate Interiors, Interiors, MEP Engineering, Sustainable Design, Workplace
Size
160,000 GSF
Independent Financial is one of the Texas's fastest growing banks. The institution's leadership wanted to consolidate staff into a single headquarters that was commensurate with the bank's prominent position and civic standing. The design needed to bring this vision to life, while also creating a sense of transparency and be welcoming to workers and visitors alike.
Located north of Dallas in McKinney, Texas, the project's site was in an open space which informed the openness of the building's design. The six-story, 165,000 sf building, is sheathed completely in a glass curtain wall that is anchored by an Australian sandstone core as openness and solidity are the dual drivers of the design scheme.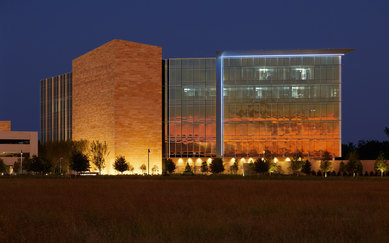 Key material and form decisions were guided by a charge from the bank that the building, pursuing LEED Silver, be both environmentally sustainable and exceptionally comfortable for 400 employees. The curtain wall's View Dynamic Glass has electronic sensors that allow abundant daylight while reducing glare and increasing energy efficiency. The building's L-shaped angled profile grew out of a desire to align with the shape of the site and connect to the landscape.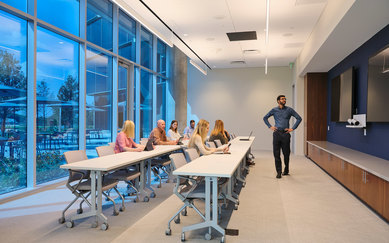 Occupants on the third, fourth and fifth stories have balconies to enjoy a break and reconnect with nature. The executive suite boasts a large terrace with a wood soffit. A "jewel box" glass conference room on the ground floor is dedicated for use by community organizations with a V-shaped truss marking the lobby entrance that leads to a café and art installations. SmithGroup's strategy for the interior was to counter the cool angularity of the exterior with a warm palette of wood, textual fabrics and neutrals with pops of color in the artwork and furnishings.
With its height and glass exterior, the Independent Financial Headquarters forms a beacon in McKinney and expresses architecturally the bank's culture of openness, transparency and optimism for the future.