Mercedes-Benz Financial Services Business Center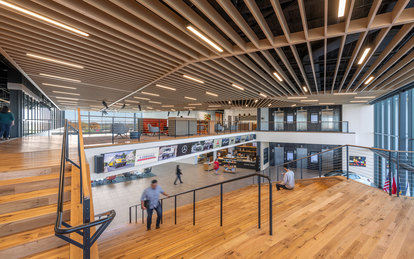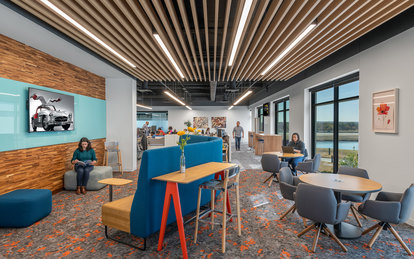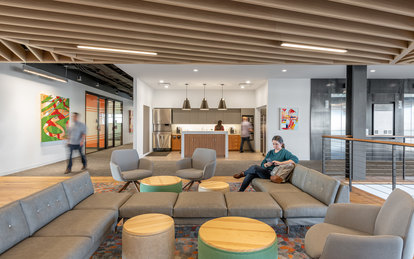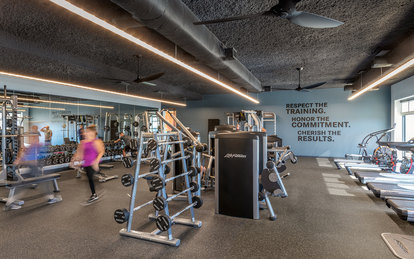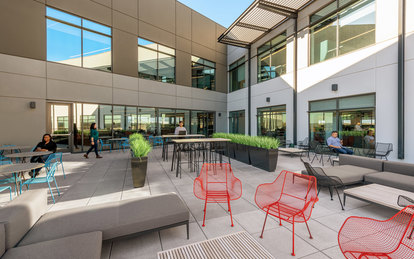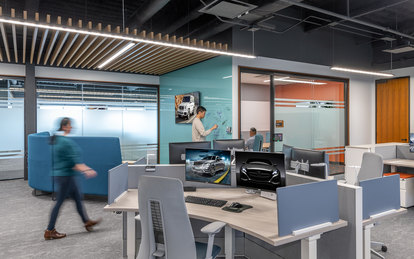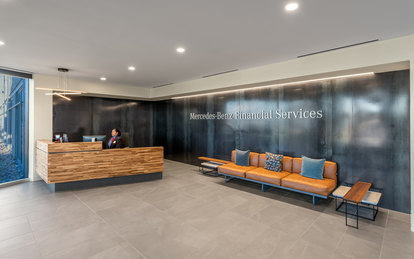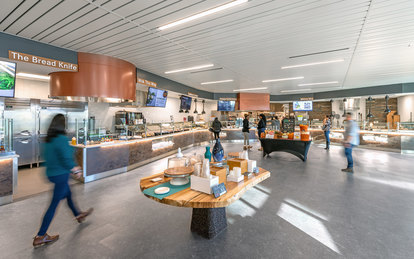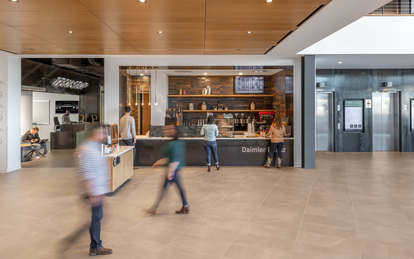 A 200,000 SF comprehensive interior design in a build-to-suit suburban office building in the planned community of Alliance, Texas instills employee pride for a legendary automotive marque.
Client
Mercedes-Benz Financial Services
Location
Fort Worth, Texas
Markets/Services
Architecture, Corporate Headquarters & Campuses, Interiors, Lighting Design, Workplace
Size
200,000 SF
Mercedes-Benz Financial Services is a leading automotive financial services provider that made the decision to update its U.S. operations in two locations — one in Michigan and the other in the Dallas/Fort Worth Metroplex. The client wanted the design to focus on and bring to life their employee culture of openness and collaboration.
SmithGroup partnered with the client to design the space for their Fort Worth office. Because of the large number of employees for this location—approximately 1,000—flexibility was key. While the charge was mostly interior design, SmithGroup came into the project early enough to collaborate with the building's exterior architects and help influence the direction of the overall design. This helped in crafting interior spaces that are both flexible to employees' needs and consistent with the desired aesthetic. The interior combines the Teutonic ethos of Mercedes-Benz products while also incorporating the Texan aesthetic of nearby Fort Worth.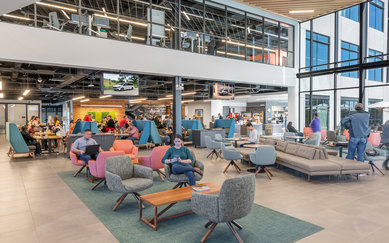 Our team conceived a large central two-story space with a bridge traversing it and a grand staircase to access it. Flexibility is integral in multiple ways —a variety of workstation types can be assigned as business units shift needs; casual collaborative areas are abound where employees can work away from their desks, including exterior patios and balconies; and there are spaces large enough to accommodate all-employee "town meetings."
The interior is rich with amenities—a coffee bar with a barista; a full-service kitchen for on-site dining in a centralized area that spills out onto the southern facing terrace with lake views; and a full-service fitness center with locker rooms. Exterior patios and balconies add a regionally appropriate feel and connect employees to the wooded areas outside.
The narrowness of the floorplates provides occupants more daylight and an open office feel. The color and material palette features concrete tones, blackened steel, glass, and reclaimed wood, suggesting the luxury of a Mercedes-Benz automobile while also celebrating a more rugged Fort Worth character. The lobby even accommodates Mercedes-Benz vehicles, and photographs of the company's products are on display throughout the building.
The people-centric design emphasizes ease of vertical and horizontal movement, while providing desired long-term flexibility. The new office creates a space for employees that exemplifies pride both in the employer and its legendary products, as well as in Fort Worth and its Texan character.