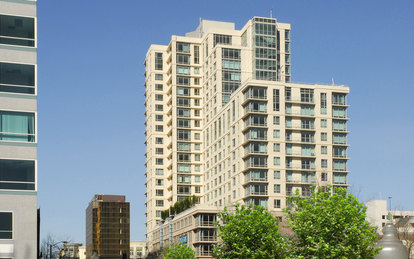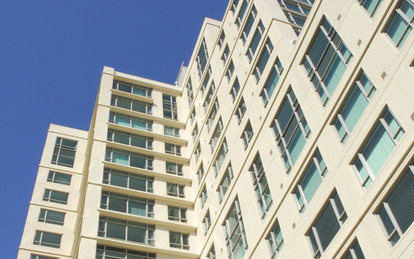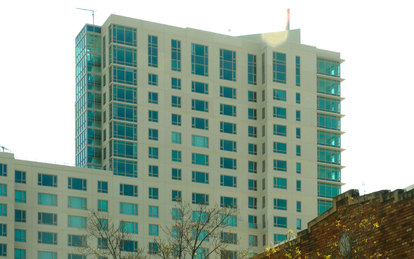 The growth of the San Francisco Bay area has led to a competitive real estate market for developers to push forth projects that can successfully resonate with the growing population. Our team helped find a solution for this premier full block site through the design of the luxury high-rise building known as The Grand.
Client
Essex Property Trust
Location
Oakland, California
Markets/Services
Architecture, Mixed-Use, Residential, Retail & Entertainment
Size
229 FT / 420,000 SF
The San Francisco/Oakland Bay Area is one of the most challenging markets to develop high-rise real estate, even with the housing shortage that exists in the area. Our team partnered with Essex Property Trust to develop a design for The Grand that would set the standard for luxury high-rise rentals in Oakland.
The building's massing was designed to fit into its neighborhood context by filling the block with a five-story podium base. Two high-rise towers – a 10-story and 22-story towers sit on the podium. Each tower has multiple setbacks which provides amenities – terraces, green roofs and other outdoor spaces for tenant enjoyment.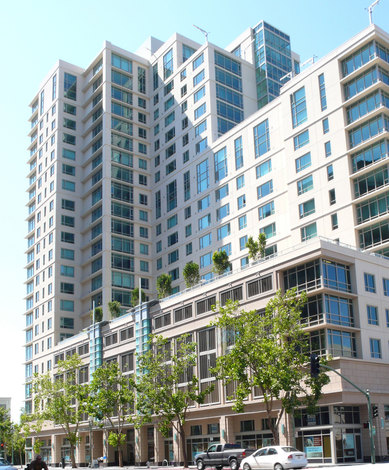 The tree lined street level of the podium includes townhomes, retail shops and lobbies. Parking is located on the four upper levels of the podium. With city officials concerned about the appearance of above ground parking, the team designed articulated facades which feature vertical lanterns on either end of the lobby entrance. Trees planted around the perimeter of the building further a welcoming, green, urban environment.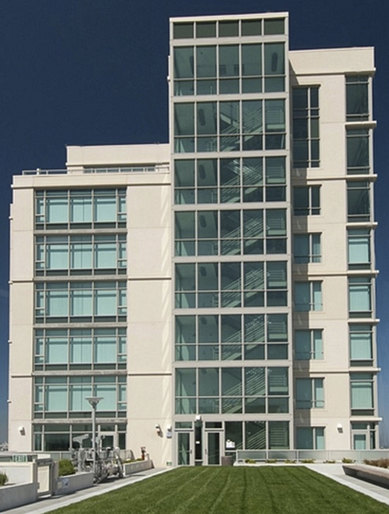 The Grand, while resolutely contemporary, holds its own with older luxury residential buildings in Oakland. It is a testament to collaboration among designers, owners and officials that has created housing that improves Oakland's civic profile while easing its housing shortage.