University of California Berkeley Energy Biosciences Building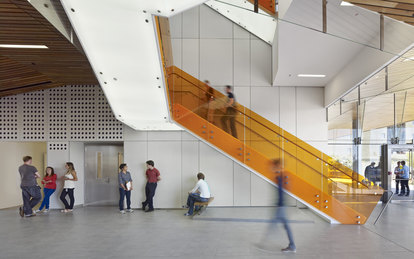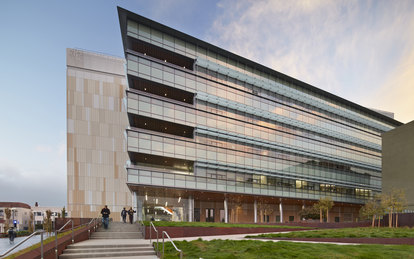 Addressing some of humanity's most complex problems requires a serious facility and program promoting successful collaboration among various disciplines.
Client
University of California, Berkeley
Location
Berkeley, California
Markets/Services
Academic Research, Architecture, Higher Education, Science & Technology
Size
113,200 sq ft
Featured Awards
LEED Gold
10th Biennial Design Awards, Citation Award, Honor Award - Heal Category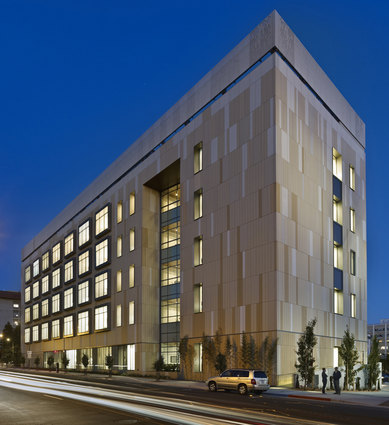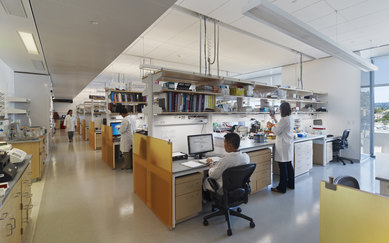 SmithGroup's design team worked with stakeholders and occupants to develop a flexible laboratory and office plan, accommodating the research and the work cultures of each discipline.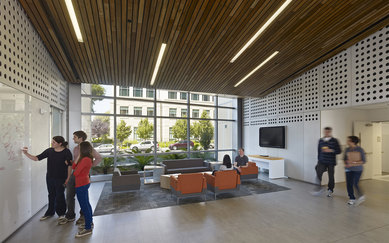 The facility supports multidisciplinary teams dispersed throughout greenhouses, warm and cold rooms, shared instrumentation spaces, and state-of-the-art molecular biology, microbial biology, fermentation, and chemical separation laboratories.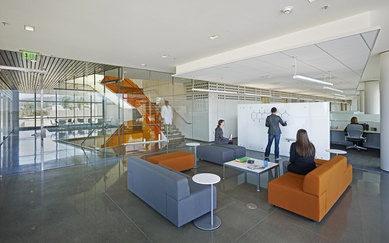 Common spaces provide connective support, keeping the focus on interaction in their welcoming lounges and informal meeting zones. They share subtle aesthetic elements with the lab facilities, such as colorful translucencies. Its LEED Gold design delivers on the facility's stated mission.