University of Southern California - Mark and Mary Stevens Neuroimaging and Informatics Institute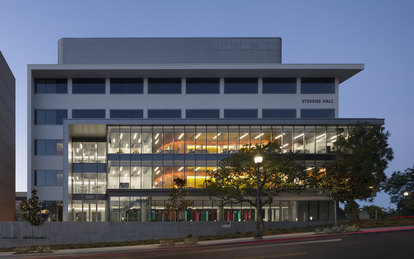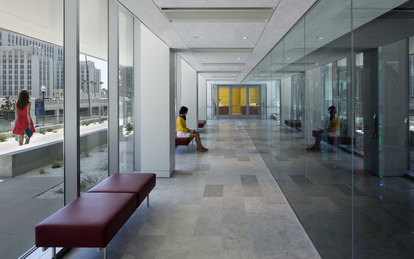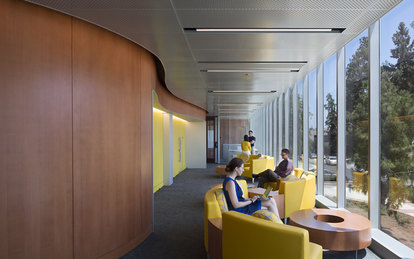 SmithGroup partnered with the University of Southern California (USC) to reimagine Stevens Hall, the world's largest repository of data on the brain and bring together powerful MRI systems and advanced data visualization to achieve pioneering insights into Alzheimer's, Parkinson's and other brain disorders.
Client
University of Southern California
Location
Los Angeles, California
Markets/Services
Academic Research, Architecture, Higher Education, Interiors, Programming, Science & Technology
Size
44,000 SF
In a building shell that predates even the most rudimentary MRI machine, Stevens Hall harnesses the power of big data to establish itself as one of the world's great centers of neuroscience research and innovation. Although magnetic resonance imaging technology provided the first three-dimensional images of the brain decades ago, it took today's advanced computational algorithms and immense data-processing power to unleash the full potential of those images. Big data is becoming the new laboratory interface—providing new perspectives on research, creating new connections among disciplines, and leading to exciting new discoveries into the structure and function of the human brain.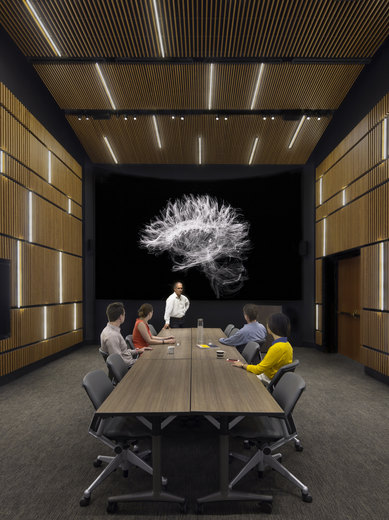 Rather than wet labs and benches, the research laboratories are equipped with the expansive enormous computing power needed to create, analyze, and map models of the brain. The data center houses up to 48 server racks, capable of processing up to four petabytes of data. Our team's design of the facility helps enhance research activities such as using advanced algorithms to analyze massive data sets. The space facilitates interdisciplinary teams to carry out the creation of three-dimensional brain maps, then present and study the high-resolution images in the nearby Data Immersive Visualization Environment (DIVE), an ultra-high-definition theater framed by a transparent cube.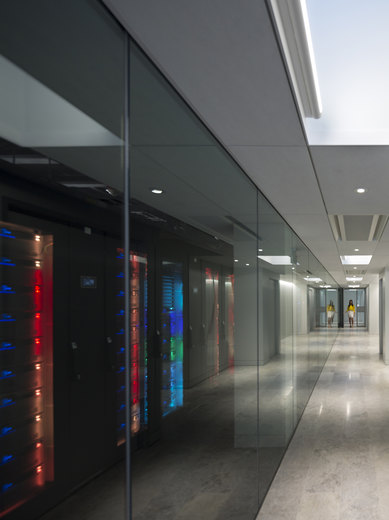 The immense 7T MRI, the first of its kind in the U.S., was installed with roughly one foot of clearance through a specially designed removable roof hatch. A unique structural scheme of cantilevered steel beams created an illusion of clear, floating spaces, yet went well beyond the normal level of reliability and strength. Multiple levels of redundancy in mechanical, electrical and security systems support the data center, including 2N and N+1 uninterruptable power supply, an on-site generator, and a dedicated air-cooled chiller to protect the servers.  
This simple, yet highly sophisticated research environment provides research teams with the advanced tools to understand brain function in ways that were unimaginable—accelerating the pace of life-changing discovery and treatment.