Waukegan's Greg Petry SportsPark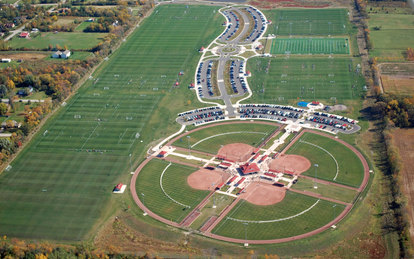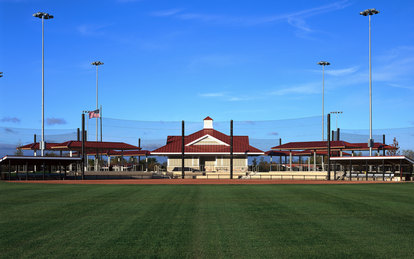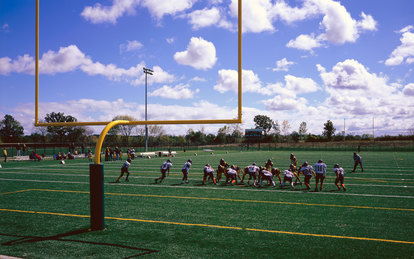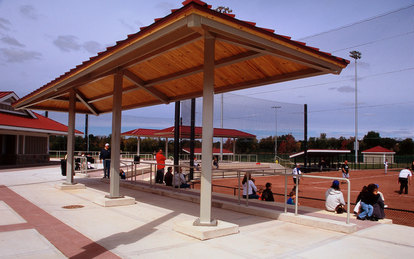 As this growing community amplified its demand for family-friendly recreational space, the Waukegan Park District responded by enlisting our team to transform a golf course into a sports complex that would serve local amateur athletes and generate revenue for the city. 
Client
Waukegan Park District
Location
Waukegan, Illinois
Markets/Services
Athletics & Recreation, Civil Engineering, Community & Regional Parks, Landscape Architecture, Parks & Open Spaces, Urban Planning
Size
135 AC 
Featured Awards
Sports Turf Management Association, National Field of the Year, 2012 
American Society of Landscape Architects (ASLA) Illinois, Merit Award, 2012 
Illinois Parks & Recreation Association (IPRA), Outstanding Facility and Parks Award, 2011 
Great Lakes Park Training Institute, Daniel Flaherty Parks Excellence Award, 2011 
American Public Works Association Chicago Metro Chapter, Project of the Year, 2011  
Lake County Stormwater Management Commission, Best Management Practices Development Project of the Year Award, 2011
As more and more families plan their weekends around youth soccer games and softball tournaments, the Waukegan Park District created a 135-acre public space that draws families from near and far.  
The District wanted to adequately serve all community members while becoming a Midwest destination for hosting tournaments to attract sports tourism dollars. A plan was developed to convert the golf course into a sports park for soccer, baseball, softball, football and other programs, along with ample facilities for family gatherings and recreation.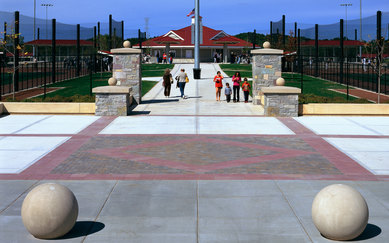 Our team was contracted to lead the design of this sports complex. We envisioned four softball/baseball fields, 14 natural turf multipurpose fields, and one synthetic turf field. Supporting amenities include concessions, numerous restrooms, a splash pad, and a maintenance facility. We identified several sustainable opportunities to put in practice, such as saving and replanting more than 100 existing golf course trees, creating a large site for stormwater management, and maintaining an existing well for back-up irrigation. About 16.5 acres of native plantings, bioswales and rain gardens provide additional beauty and enhance water quality.  
SmithGroup's design also incorporated an environmental-themed playground with equipment for multiple age groups. Perimeter trails loop the complex and connect the park to the adjacent neighborhoods and community. 
Waukegan is now home to one of the largest natural turf complexes in the country that serves and supports its community members while boosting economic development. Enjoy Illinois named the SportsPark as "the top sports complex in Northern Illinois" and "a perfect place to host tournaments and events."