Zhengzhou Kaixiang Technology Ecological Park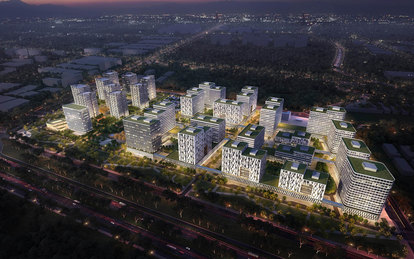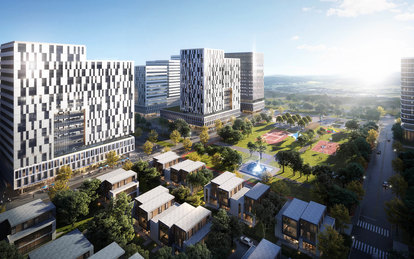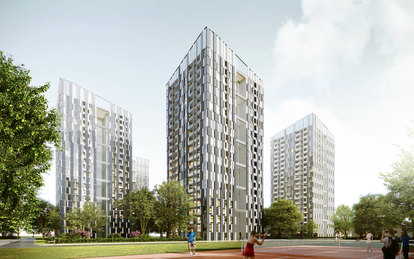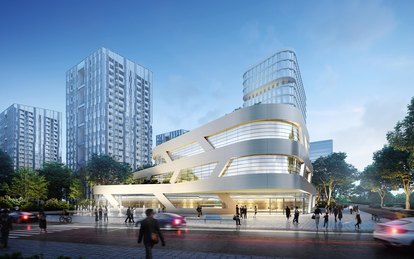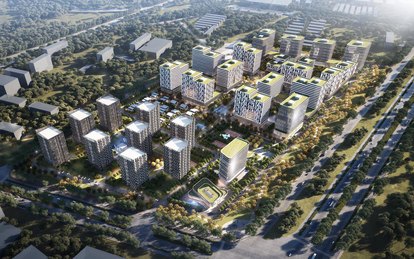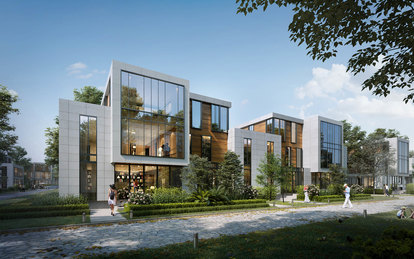 On the site of a decommissioned coal-fired power plant, this master plan redefines the land with a sustainable, future-forward technology park. The mixed-use community integrates science, technology, advanced manufacturing and living in a 21st-century environment designed for innovation.
Location
Zhengzhou, China
Markets/Services
Active Transportation & Mobility, Commercial Office Buildings, Community & Regional Plans, Corporate Headquarters & Campuses, Design Thinking, Downtowns & Districts, Hospitality & Resort, Mixed-Use, Office, Parks & Open Spaces, Residential, Retail & Entertainment, Urban Design, Urban Environments, Urban Parks & Public Spaces, Urban Planning, Workplace, Mobility
Size
7.4 M GSF/690,000 SQM
One of China's nine "National Central Cities," Zhengzhou is already a global economic force and scientific research center. With the retirement of a coal-fired generating station, the 690,000-square-meter tract of land presented exciting new opportunities for development. The Kaixiang Technology Ecological Park district master plan represents the client's vision for a high-performing green campus that can become a world-leading industry incubator for internet-of-things sensor technology.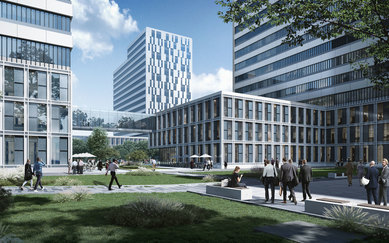 The exhibition hall is Kaixiang Park's landmark, located at the southwest entrance where two main roads and a pedestrian square intersect. The architectural form is a dynamic series of stacked parallelograms of differing proportions. It sets the theme for the geometric composition of the entire district, where buildings evoke a sense of symmetry and ceremony, and their differing heights create a rhythmic city skyline.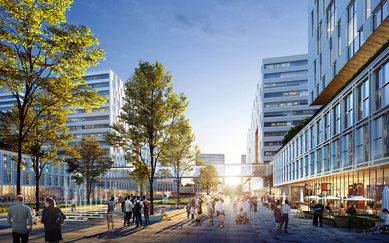 Transit and vehicle movement and parking is moved largely on the periphery and underground in the plan's double transportation system. Parks, smaller greenspaces and courtyards intersect to create an open space system that offer leisure activities and "city windows" to nature. Ample use of public art and feature lighting further enhance the pedestrian experience.  The overall landscape design uses geometric forms to reflect the simple, clear style of modern business. repurposing brick, concrete, metal and other materials from the original industrial site.
The campus employs a "sponge city" water management system comprising green roofs, rainwater gardens, permeable pavement wetlands, bioretention facilities and other techniques with a goal to control 75 percent of discharge. Smart campus management tools based on the Internet of Things and computer technology were planned to support the monitoring of environmental performance, utility, security, parking and others.