Wanxiang Innova City Master Plan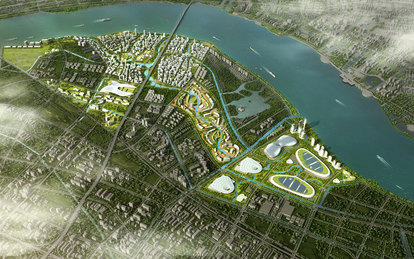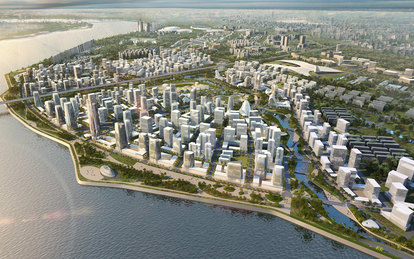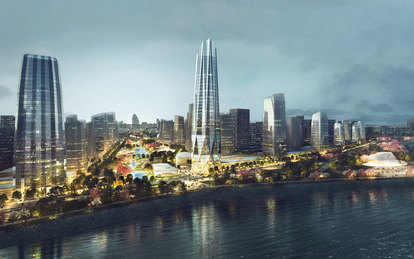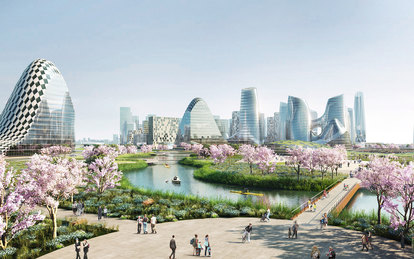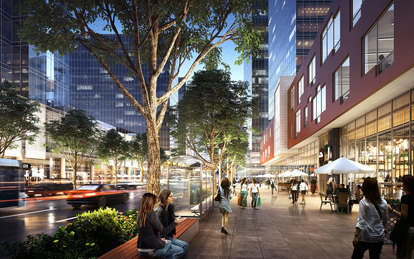 Wanxiang Innova City, located on the Qiantang River in Hangzhou, will become the world's most advanced Smart City, and serve as the center of excellence for the research and innovation of clean energy and industrial technology.
Markets/Services
Architecture, Community & Regional Parks, Downtowns & Districts, Landscape Architecture, Mixed-Use, Natural Systems & Habitats, Office, Parks & Open Spaces, Public Spaces, Research Parks & Innovation Districts, Retail & Entertainment, Residential, Science & Technology, Urban Design, Urban Environments, Urban Parks & Public Spaces, Urban Planning
The recent the growth of the West Lake and Qiantang River areas makes the 14km2 Wanxiang site a prime location for catalytic development along the south bank of the river. The new innovation-focused city fuses clean energy, industrial technology, and intelligent urban design within an integrated open space system.
While clean energy, research and innovative were drivers for the new city, careful integration of advanced technologies and innovative infrastructure systems allow Wanxiang Innova City to function as a Living Lab.  The City's 250,000 residents will participate daily in the collection of data used to improve the efficiency of the urban environment and enhance the quality of life. With 35% of the land mass dedicated to green space the site itself serves multiples functions, including green infrastructure systems, ecological zones, bike and pedestrian paths, and public outdoor performances areas. An interior network of parks, canals and green corridors weave between the buildings to connect the communities between the various districts of the new city. Collectively, these open spaces form a world-class riverfront park that celebrates the Qiantang River.
The comprehensive planning and design of the Wanxiang Innova City fuses economy, ecology and community to seamlessly integrate innovative, clean industry, advanced technology, and research with intelligent urban design.
The project site is divided into three areas. Area 1 is a clean energy industrial zone and the site of Wanxiang Group Corporation's latest and most innovative lithium battery plant, also designed by SmithGroup. Area 2 serves as an innovation zone where industry blends seamlessly with urban development to form a new central business district that connects seven new neighborhood districts. Area 3 is envisioned as a cultural and scientific research demonstration zone that is home to three new universities closely linked to research and innovation.