As the nation's longest-serving Architectural/Engineering practice, SmithGroup takes seriously our leadership role in supporting and creating the built environment. Our integrated firm includes an integrated MEP team to provide our clients with the highest level of specialized mechanical, electrical and plumbing engineering services. Our broad engineering scope ranges from campus-scale plants and infrastructure, to low-entropy systems, to intricately-phased renovations and trusted facility services. With roots dating to the start of value management in the design and construction industry, we respond to each client's unique needs with cost- and energy-efficient engineering solutions that are reliable and resilient for the life of the building.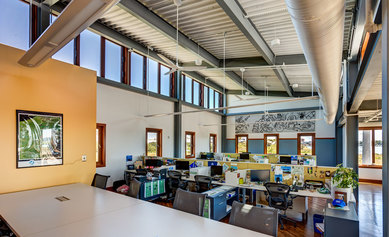 SmithGroup provides a broad range of building engineering services to help our clients achieve higher-performing, smarter and more sustainable environments. We leverage building performance analysis tools that maximize facility utilization and also improve occupant health and well-being. The results are evident in the many honors bestowed on our clients' projects, including eight R&D Lab of the Year awards, 10 ASHRAE technology awards, and numerous LEED Platinum and Net Zero-Energy firsts.
We're pleased to bring engineering innovation and national thought leadership to our clients' greatest challenges, working seamlessly with our in-house architecture, interiors and planning teams to provide the optimal solution every time.