Kirsten Waltz将领导SmithGroup波士顿地区医疗工作室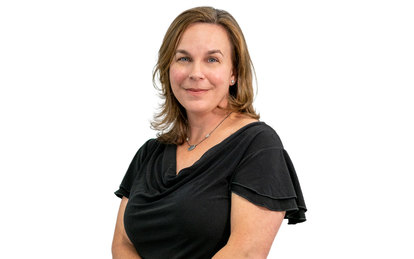 SmithGroup, one of the nation's largest integrated design firms, has hired experienced healthcare architect Kirsten Waltz as a principal and leader of its Boston Health studio. Waltz will lead Boston's well-established team of health experts as it continues to grow its market share in the northeast.
Waltz joins SmithGroup after a nearly twenty-year career with Steffian Bradley Architects, formerly serving in the roles of studio manager, managing director, and president of US operations. Waltz has provided programming, planning, project management and design for many notable health systems both domestically and abroad, including Baystate Health, Health Quest, Boston Medical Center, Boston Children's Hospital and the National Health Service in the United Kingdom.
"Kirsten is deeply invested in having a positive impact on healthcare delivery through design," says Mark Jussaume, SmithGroup Boston office director. "I'm excited to have Kirsten join SmithGroup in the role of health studio leader for the Boston office. She has established herself as an innovator and advocate for enhanced patient care."
SmithGroup's Health Practice encompasses a range of specialty expertise, including strategic facility planning and design for all types of public and private health organizations. The firm is the nation's 7th largest healthcare architecture firm according to Building Design + Construction magazine. Adding Waltz to the practice's leadership team supports SmithGroup's strategic plan to further strengthen the firm's presence in the Northeast and mid-Atlantic health sectors, where clients include Boston Medical Center, Brigham and Women's Hospital, Newton-Wellesley Hospital, and MaineGeneral Medical Center.
Waltz brings a creative problem-solving approach to her clients. For example, when commissioned by Baystate Children's Hospital to develop the department's brand and design guidelines, Waltz brought on experience design experts to help the hospital imagine an environment that reached beyond a high standard of care to create a more engaging patient experience. This novel approach to design thinking, coupled with Waltz's deep knowledge in the planning and management of complex healthcare facilities, led to a set of principles that have been successfully used on multiple renovation and new construction projects.
Waltz is a graduate of Rochester Institute of Technology with a Bachelor of Fine Arts in Interior Design and an Associate in Applied Science for Graphic Design. She earned a Master of Architecture from Virginia Polytechnic Institute and State University, where she received the AIA School Medal and Certificate of Merit. Waltz serves on the board of the American Institute of Architect's Academy of Architecture for Health and is a steering committee member of the Facilities Guidelines Institute. A native of Manilus, New York, Waltz is currently a resident of Glastonbury, Connecticut.