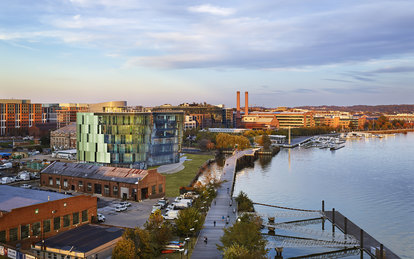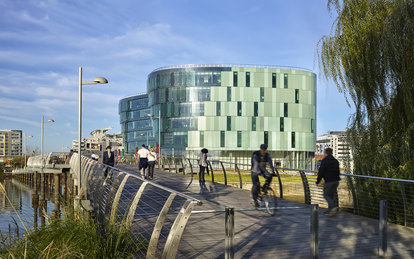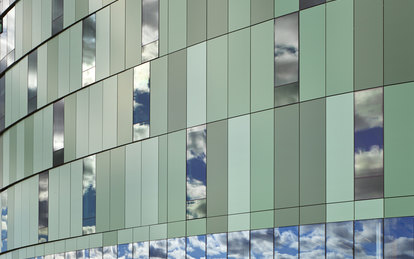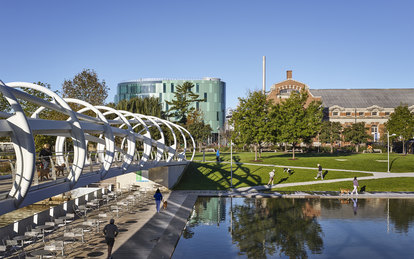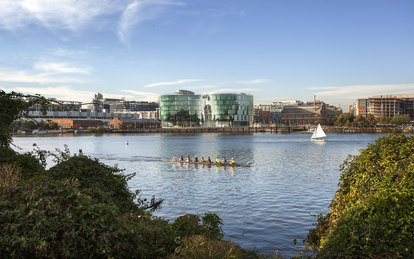 DC Water takes a giant step for civic architecture everywhere, proving that a utility building can be as contextual, evocative, and visually riveting as any other piece of architecture.
客户
District of Columbia Water and Sewer Authority
位置
Washington, DC
市场/服务
Workplace, Corporate Headquarters & Campuses, MEP Engineering, Lighting Design, Architecture, Sustainable Design, Energy & Environmental Modeling, Government, Government Office, Building Enclosure Consulting
大小
150,000 SF
特色奖项
LEED-NC-Platinum
Fast Company Innovation by Design Awards, Spaces, Places and Cities, Honorable Mention, 2018
Jurors' Citation for Unbuilt Architecture, AIA Northern Virginia, Design Excellence Awards, 2017
Jurors' Citation for Unbuilt Architecture, AIA Maryland, 2017
The new headquarters of DC Water — the sewer and water utility serving the District of Columbia and several suburban jurisdictions — demonstrates that modern civic architecture can be beautiful, sustainable, and efficient.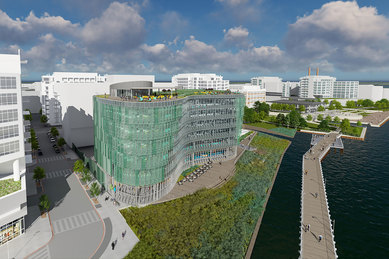 Intended to evoke the fluidity of water, the building's sinuous form ebbs and flows. The design decision is not just aesthetic as the shape represents a pragmatic response to the unique constraints of the site, a narrow wedge of land in the floodplain of the Anacostia River. Although the building appears curvilinear, the continuous facade is composed of four-foot-wide planar modules, each containing either a pane of glass or a metal panel.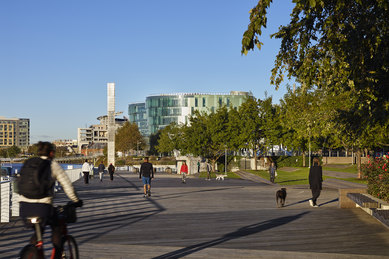 The design team identified and capitalized on many unique opportunities across the site to create a building that will become one of the most energy-efficient in the region. An innovative wastewater thermal recovery system will capture heat from the flowing wastewater in the winter, and use it as a heat sink in summer. The system transfers heat between the wastewater piping and a separate clean-water loop that runs to a heat-recovery chiller in the building. The system provides both cold and hot water to a series of fan-powered terminal units in the ceiling that provide space heating or cooling, as required.