密尔沃基工程学院DWIGHT AND DIAN DIERCKS计算科学大楼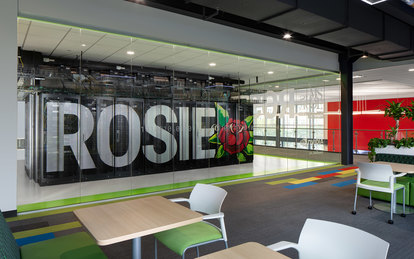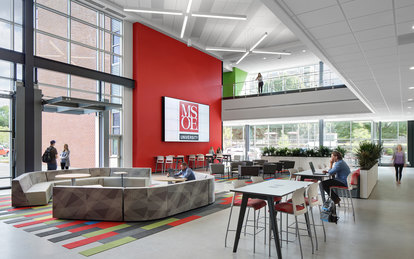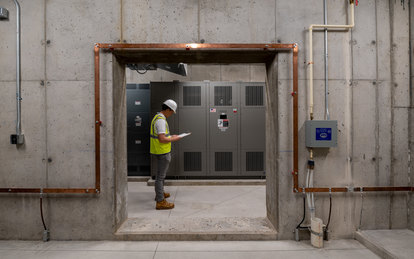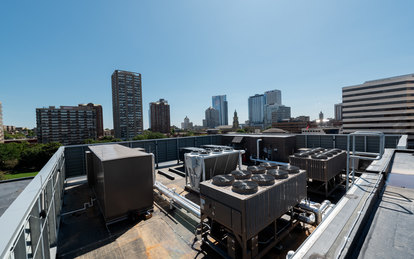 位于密尔沃基工程学院(MSOE)的新建德怀特和迪尔克斯计算科学大楼位于密尔沃基大街的校园中心,它是该大学第一个计算机科学学位的教学场所。该建筑通过其技术先进的空间鼓励真正变革性的跨部门合作。建筑还应用人工智能(AI)来增强大学现有学位的课程,其中最值得一提的有工程类学科、商科和护理学。
客户
Milwaukee School of Engineering
位置
威斯康辛州密尔沃基市
市场/服务
Data Centers, Higher Education, Mission Critical, Science & Technology
大小
64,000平方英尺
Funded primarily by a $34 million donation from MSOE alumnus and Senior Vice President of NVIDIA Dwight Diercks and his wife Dian, the focal point of the building is a supercomputer powered by state-of-the-art NVIDIA GPU units. The supercomputer, affectionately known as "Rosie," pays homage to the pioneering 1940s women who worked as human computers calculating ballistic weapons trajectories, some of whom went on to program the early ENIAC computer. Rosie is a GPU-accelerated supercomputer capable of processing intensive applications like artificial intelligence, drones, robots, and autonomous vehicles.
Rosie is envisioned as a regional asset to be used by faculty, students, and outside organizations, the latter being able to access it for a fee. The machine is prominently displayed in the building – Rosie is ensconced in a large glass case accented by a binary frit pattern designed by students. A playful graphic is situated on the supercomputer itself.
SmithGroup's engineering design and architectural programming and planning services were solicited by Uihlein/Wilson-Ramlow/Stein Architects (UWRS), who have been working on the MSOE campus for over a decade. SmithGroup's expertise in data center design was foundational to their role on the project.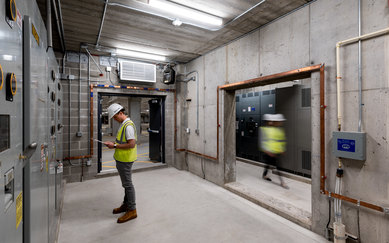 While the supercomputer room occupies only 1,500 square feet of the 65,000-square-foot structure, it consumes over 60% of its energy. As such, it needed to be seamlessly integrated into the building and MEP infrastructure. The entire data center is designed for N+1 redundancy, allowing it to remain functional even in the event of a single component failure, thanks to multiple back-up generators and cooling units.
The engineering team was able to achieve a symbiotic relationship between the base academic building energy systems and the supercomputer systems. For instance, the computer room and academic building use the same cooling system during summer months, maximizing efficiency across the whole building. During the Wisconsin winter, when the academic building no longer requires mechanical cooling, the computer facility utilizes "free cooling" from cold outside air via a separate system to keep NVIDIA's Rosie cool.
SmithGroup conceived the supercomputing space as a work in progress, being able to grow and evolve as new computing technologies emerge (even for technologies not yet invented). Unlike most higher education data centers that are located on the periphery of campus, Diercks Hall is in the center, emblematic of its pedagogical importance and the future of the University.