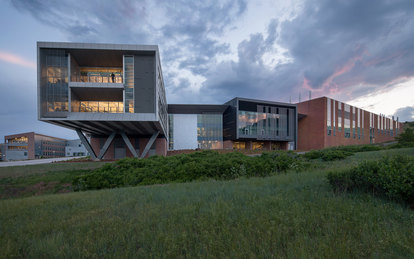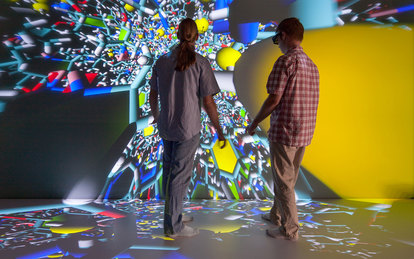 Charged with addressing the twin challenges of an aging energy grid and increasing consumer demand for renewable energy, the National Renewable Energy Laboratory tasked SmithGroup—in a design build partnership with JE Dunn—with designing a facility to test and deploy next-generation technologies and advancements in power production and electrical infrastructure.
客户
U.S. Department of Energy, National Renewable Energy Laboratory
位置
Golden, CO
市场/服务
Science & Technology, Government Research, Lab Planning, Architecture, Interiors, Programming, Mission Critical, Government
大小
182,000 SF
特色奖项
LEED Platinum
Arizona Public Service Energy Award -- Laboratory of the Year, 2014
R & D Magazine -- Lab of the Year, 2016
Best Project: Government/Public Building -- Merit Award
American Society of Heating, Refrigerating and Air Conditioning Engineers (ASHRAE) -- Technology Award, Second Place – Non-Institutional Buildings, 2008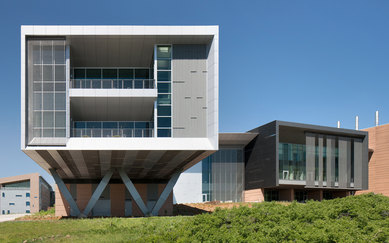 Since the goal is sustainability for the nation's energy supply—research, development and megawatt-scale testing of transmission and distribution-level components for future supply and demand systems—plans for the Energy Systems Integration Facility (ESIF) needed to integrate clean and sustainable energy sources and management; the facility must lead by example.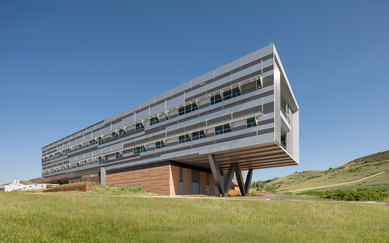 The first of its kind in the country, ESIF houses 200 scientists and engineers in more than 14 highly sophisticated laboratories that include high bay testing spaces and the world's most powerful computing data center dedicated to energy efficiency and renewables.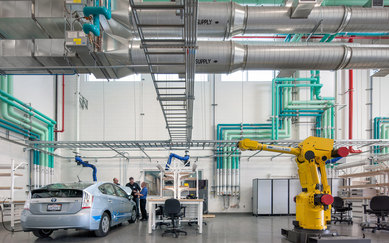 In spite of the raw power needed for this research, ESIF's design achieves an ultra-green workplace by employing the most efficient technology available (including computing), recycling waste energy for heating, and under-floor air distribution among other strategies for cooling and ventilation. ESIF was named the 2014 Lab of the Year by R&D Magazine.