University of Michigan-Dearborn, Engineering Lab Building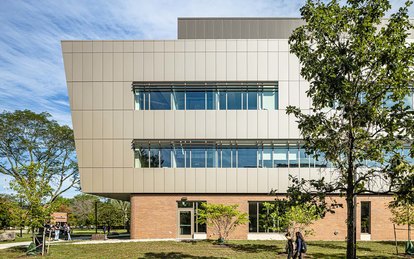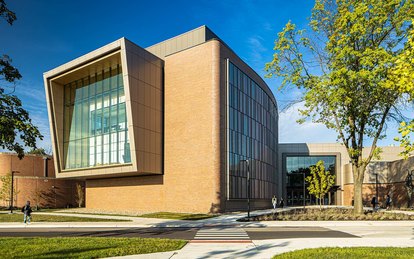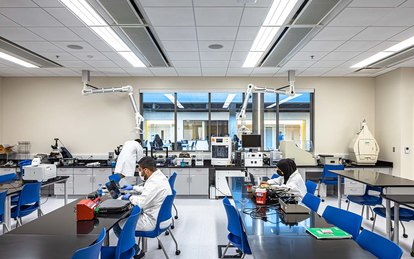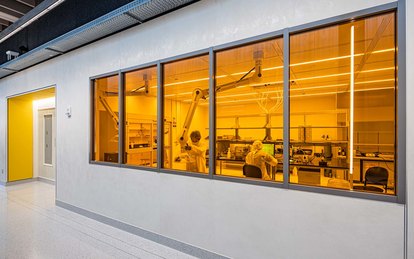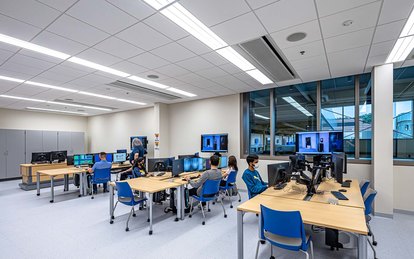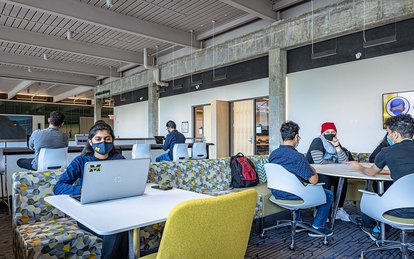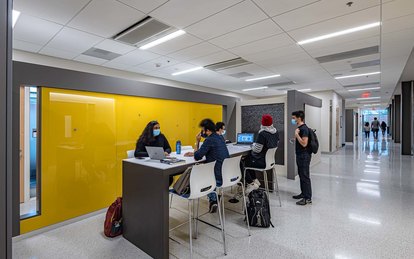 Building on a strong legacy of engineering excellence in partnership with the industrial and engineering centers of SE Michigan, the University of Michigan-Dearborn elevates its engineering program for the 21st century with the Engineering Lab Building. It transforms a dated and dark facility into an immersive hub for students and industry partners in a widening array of engineering disciplines.
客户
University of Michigan-Dearborn
位置
Dearborn, Michigan
市场/服务
Architecture, Building Enclosure Consulting, Civil Engineering, Fire Protection and Life Safety Engineering, Higher Education, Lighting Design, MEP Engineering, Higher Education, Structural Engineering
大小
120,000 GSF
One of three University of Michigan campuses, UM-Dearborn has long been recognized for its College of Engineering and Computer Science programs and the valuable relationship it has with Michigan's industrial and engineering industry. As both the auto industry and engineering disciplines have evolved, Dearborn knew its engineering facilities also needed to evolve into a more tech-enabled, collaborative learning environment. Former College of Engineering and Computer Science Dean Tony England, a former NASA astronaut and dynamic leader, led the charge for a new academic hub that would guide the trajectory of the engineering program and the greater university.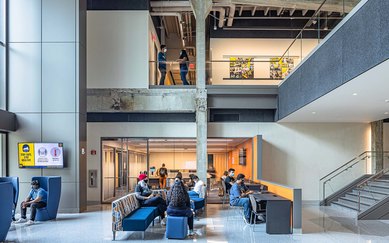 The renovation took the structure back to its shell, slicing out and exposing portions of the original building, a new three-story wing, and a light filled glass atrium connecting the two. Now an expressive light-filled space, it projects a sense of lively engagement inside and out.  
Before the ELB, UM-Dearborn's existing engineering facilities were insular, largely devoted to traditional classrooms and laboratories. Space evaluations indicated that less than 10 percent were interactive or informal learning spaces. There was little public engagement with the engineering buildings, clustered in a quad between a ring road and the pedestrian heart of campus. In contrast, the ELB reorients the building entrance, facing it outward and aligning it with a main pedestrian route from the outer campus to its central core. Rather than walk around the engineering quad, people are now drawn to and through it.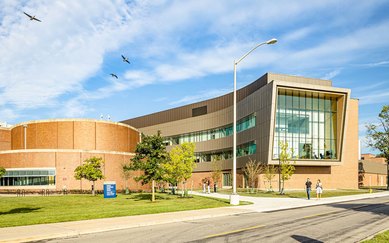 The building's hallmark is the exceptional amount of space dedicated to student interaction and shared learning. It is evident right from the building entrance, which opens onto the two-story, 2,400-square-foot Weiser Family Atrium with a 29-foot digital display screen. Open stairs on both ends lead to glass-walled perches where students study, relax and gather in small groups.  
Configurable classrooms and many of the 40 labs are highly transparent, giving students, faculty and visitors a live look at hands-on technical training in a growing range of engineering disciplines. Power engineering labs, robotics labs, a bioengineering lab with clean room, and are just a few examples of how the ELB's labs mirror the functions students will soon be experiencing in their careers. Many of the labs link directly to collaborative workspaces, responding to today's more collaborative style of research. 
With its lab capabilities and large, flexible spaces, the ELB is an ideal hub for industry collaboration, demonstrations and events. It enhances the important industry relationships the college was built upon and carries those strengths into a new generation of engineering excellence.