Western Michigan University School of Art - Richmond Center for Visual Arts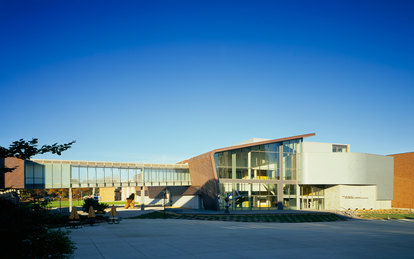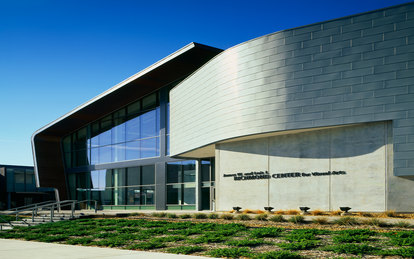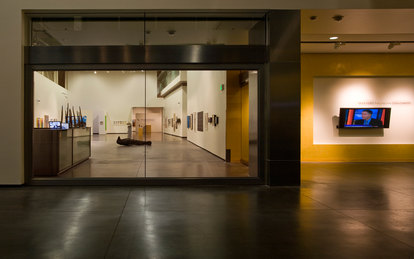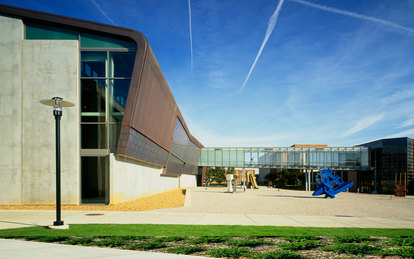 Welcomed as a "masterpiece" by the client, this art-and-learning center presents an iconic shape and a soaring, triple-height atrium that make it a literal focal point for the university's fine-arts village. Its monumental folded plane of lapped copper panels reads as a single element that encloses the bright, open interiors. A curved zinc-paneled wall provides visual counterpunch.
客户
Western Michigan University
位置
Kalamazoo, Michigan
市场/服务
Arts Education, Cultural, Higher Education, Lighting Design, MEP Engineering, Structural Engineering
大小
45,000 SF
特色奖项
2010, AIA Michigan Honor Award
2008, AIA Detroit Honor Award
2008, New Construction Award, North American Copper in Architecture Awards
The pure magnetism of this sculptural gesture serve a secondary function: to link together other fine-arts facilities using glass "connectors," including a sleek pedestrian bridge. In this way, SmithGroup transcends mere building design and turns this arts center into not only a new "front door" for the arts village but also an urbanizing, galvanizing force for the entire campus.
Inside, the center's layout flows from its exhilarating lobby through to a generous sculpture garden, a student lounge, and exhibit and classroom spaces, including stacked lecture halls. Galleries for permanent and traveling exhibits welcome visitors.