Southwest Waterfront Hotels at The Wharf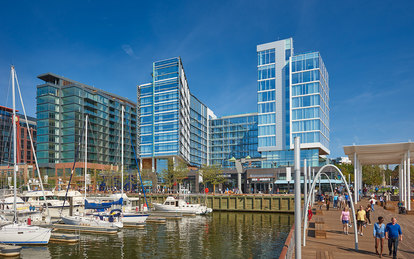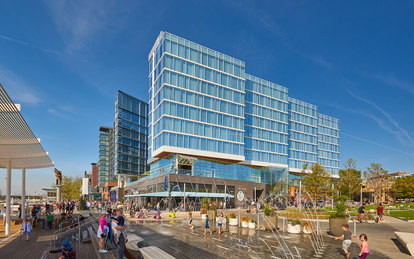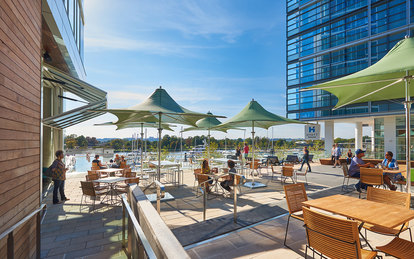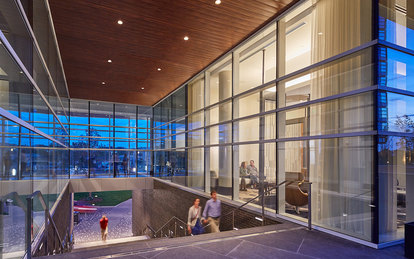 The Wharf is a $2 billion, world-class, mixed-use waterfront community in the District of Columbia's Southwest Waterfront that SmithGroup was a brought on to help design and plan the ambitious project.
客户
Southwest Waterfront Hotels
位置
Washington DC
市场/服务
Architecture, Civil Engineering, Hospitality & Resort, Interiors, Mixed-Use, Urban Design, Urban Planning, Workplace
大小
300,000 SF
特色奖项
International Interior Design Association (IIDA) Michigan Chapter Design Award - Renovation, 2017
One of the most exciting urban waterfront environments in the world, The Wharf features 3.2 million square feet of new residential, office, hotel, retail, cultural, marina, and public uses including waterfront parks, promenades, piers, and docks. Two brand-name hotels anchor the gateway of a three-acre public park. The designs meet the programmatic requirements of each hotel brand, while also complementing the larger context of the master plan.
SmithGroup looked to the rich history of the area, drawing cues from both the nautical heritage of the water and the industrial character of the masonry warehouses that once dominated the site. It collaborated with the master plan team and hotel management to refine designs that would speak to the distinct nature of the waterfront locale. The two properties rising from a foundation of parking and street-level retail ensure a lively focus along the water's edge.