SmithGroup Elevates Rosa Sheng to lead San Francisco Higher Education Studio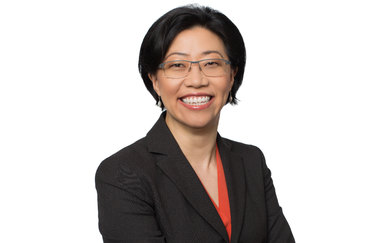 SmithGroup, one of the nation's leading integrated design firms, has named Rosa Sheng, FAIA, LEED AP BD+C, to lead the Higher Education studio in its San Francisco office. She replaces Roxanne Malek, AIA, LEED AP BD+C, who is now serving as the director of operations for the office. In addition to her new responsibilities, Sheng will integrate her existing role as SmithGroup's director of Equity, Diversity and Inclusion to support institutions in minimizing barriers and optimizing opportunities for student and institutional success.
Sheng, who joined the firm in 2017, has over 25 years of experience leading a wide variety of award-winning and internationally acclaimed projects. She has deep experience in the higher education market, having led projects with the University of Washington, Mills College, Dominican University of California and University of California, Davis. Since joining SmithGroup, Sheng has continued her relationship with UC Davis, serving as the principal in charge of the Teaching and Learning Complex. The 100,000 square foot facility is envisioned as a hub for active learning research and student/faculty engagement that will support a wide array of formal and casual learning modes.
"Rosa is the perfect leader to build on our momentum of delivering high quality design solutions for California's higher education institutions," says Joyce Polhamus, FAIA, LEED AP BD+C, SmithGroup's San Francisco office director. "Her strategic mindset paired with her deep understanding of the needs of students and educators make her a highly valued partner for our clients."
Since joining SmithGroup, Sheng has been instrumental in developing the firm's Equity, Diversity and Inclusion Program. She has created a strategic road map to guide the firm's engagement in these topics, including the launch of the SmithGroup Equity, Diversity and Inclusion Scholarship Program. This program awards five scholarships annually to students from historically underrepresented demographics in the design professions and provides them with an opportunity to serve as a paid summer intern at SmithGroup.
Sheng's involvement in industry issues extends beyond the walls of SmithGroup. In early 2019, she was named by Metropolis as an industry "Game Changer" for her role as the founder of Equity by Design, a committee of AIA San Francisco that has catalyzed the national movement for equitable practice in the architecture industry. Sheng is also a highly sought after voice to address the challenges facing the profession. She has presented at TedXPhiladelphia and Harvard Graduate School of Design, served as a juror at SXSW Places by Design and will be a panelist at the Cannes Lions International Festival of Creativity later this year.
Sheng earned a Bachelor of Architecture from Syracuse University. She is a registered architect in California and has been working in the Bay Area for the majority of her career.
For more information about SmithGroup, please visit our Company Fact Sheet.