Equity, Diversity and Inclusion
Often used interchangeably, equity, diversity and inclusion are not synonyms. Each has a different meaning, and each plays a unique yet interrelated role in shaping our design culture and outcomes for a better future together.
At SmithGroup, we recognize the difference and untapped potential of equity as a framework to foster leadership in these topics, strengthen workplace culture, prioritize talent development and retention, build deeper community connections and elevate design excellence as a direct outcome.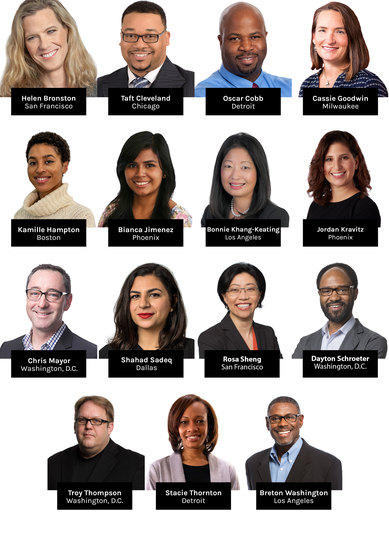 SmithGroup Equity Diversity and Inclusion Program
It takes time, resources and courage to create a culture that understands the holistic impact equity, diversity and inclusion have in raising the value of our collective work. The SmithGroup EDI program is helping us engage in deeper and more meaningful conversations, initiatives and actions that minimize barriers, foster deeper understanding and promote the values we want to see present in our industry.
We have not yet achieved our fullest potential to establish the work environment that we've long envisioned—one that truly positions people of all disciplines and backgrounds to succeed and allows varied, mission-advancing perspectives to be recognized and valued.