Davenport Veterans Memorial Park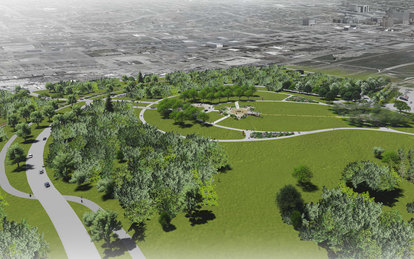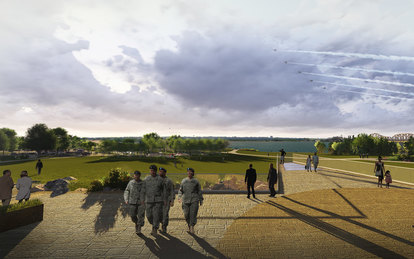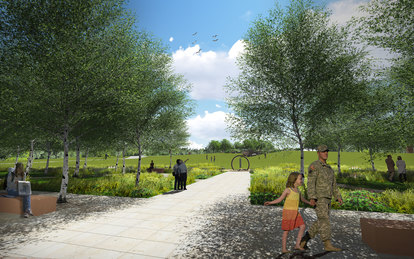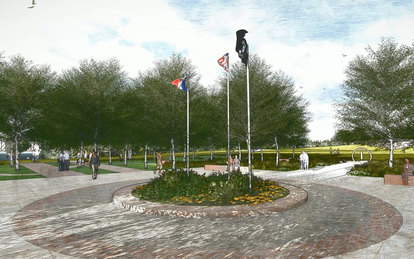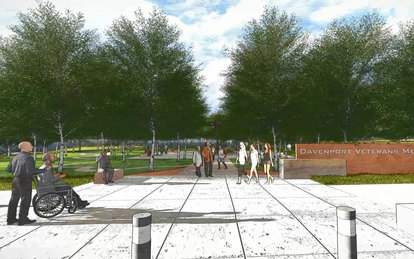 SmithGroup partnered with the city of Davenport to create a park that not only would reimagine the city's Mississippi riverfront, but also a place of reflection and recognition dedicated to those who have fought and defended the country.
客户
City of Davenport and Friends of the Veterans Memorial Park
位置
Davenport, Iowa
市场/服务
Cultural, Cultural Landscapes, Landscape Architecture, Public Spaces
大小
87,120 GSF
The city of Davenport, Iowa was exploring ways to draw people to their riverfront to increase its urban vibrancy. To meet this goal, the RiverVision Plan was created. Through an objective site evaluation process, a task force of veterans and citizen stakeholders selected a 40-acre portion of the RiverVision Plan to feature a commemorative veteran theme and a Veterans' Memorial Park was subsequently established on this site. SmithGroup partnered with the city and the Friends of the Veterans' Memorial Park to create a master plan and design for the second phase of the project that pays tribute to all veterans.
SmithGroup's design for the project is an experiential, people-centered park, creating a sensorial experience with multiple places of discovery and contemplation. Grounding the design is a large grass meadow with rows of trees in rank and file order, some of which are missing to symbolize and honor comrades who never returned home. Woven through the rank and file meadow, is a sinuous contemplative path that carries visitors through to discover areas of reflection.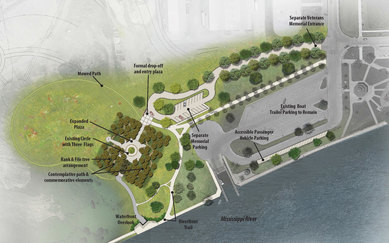 The park design also includes powerful design elements to evoke military life and honor those who serve. Paving patterns take on the look of military uniform campaign ribbons. To memorialize loved ones, there are metal sculptures with cables onto which visitors can place the ubiquitous military identification – the dog tag – creating an engaging and visceral experience. The dog tags chatter and glint as wind passes through the trees creating a solemn sacred space, a place to listen and reflect.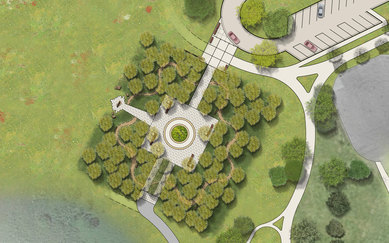 The Davenport Veterans' Memorial Park is a grand civic project that speaks to the pride its citizens have, both in their city and their military personnel. It is an undertaking by and for the people.