National Museum of the American Indian - Cultural Resources Center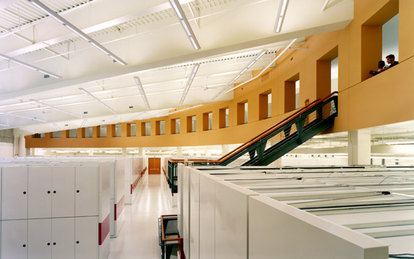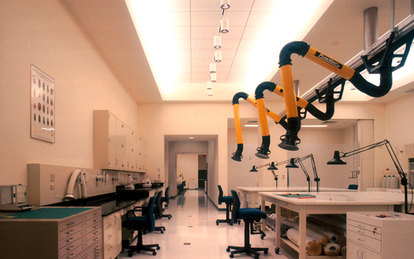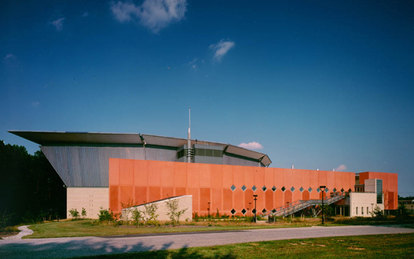 The National Museum of the American Indian Cultural Resources Center is meant to serve as a resource and celebration for the many diverse Native American cultures of the western hemisphere. Our team helped bring this vision to life through design. 
客户
Smithsonian Institution
位置
Suitland, Maryland
市场/服务
Architecture, Archives & Collections Care, Cultural, Programming
大小
200,000 GSF
The National Museum of the American Indian Cultural Resources Center is owned and operated by the Smithsonian Institution, and located in suburban Maryland, eight miles from the National Mall. The center acts as a research, collections and cultural facility that complements the National Museum of the American Indian, located on the Mall in Washington, DC. The center recognizes the "American Indian" as an expansive group of peoples – from the Arctic Circle to the tip of the Tierra del Fuego in South America. A design was sought that would help the museum accomplish its goal to preserve more than 800,000 objects and create an optimal experience for Native Americans and researchers within this center.
SmithGroup designed the center in a joint venture with the Polshek Partnership, the firm now known as Ennead. Denise Scott Brown of Venturi Scott Brown Architects & Planners was the lead for the original programming. It is the first major new facility to serve as a cultural and religious nexus of the native world.
The iconic architectural feature of the exterior is the radial steel and copper roof. It is not an arbitrary design gesture, but one arrived at in consultation with the Native American Design Collaborative, a consortium of more than 40 architects, engineers, historians, interior designers and cultural consultants representing a wide cross section of tribes and native peoples. The shape of the roof is an abstraction of culturally significant organic forms such as pinecones, nautilus shells and spider webs.
Great care was taken to program the storage and display areas consistent with the actual histories of specific tribes. For example, if two tribes had a long history of warfare, objects could not be stored above the other so that one would seem to dominate.
The center space is distributed over two floors and a mezzanine. It comprises a kiva-like circular lobby and welcoming area, conservation laboratories and spaces for photography, film, video and collections management; a computer and information resource center; a library with study rooms; offices and workrooms for curatorial, cultural resources, repatriation, community services and administrative staff; and finally private indoor and outdoor ceremonial spaces for use by appropriate individuals and tribal groups, such as an interior firepit and outdoor ceremonial area.
"We will be known forever by the tracks we leave," goes the ancient Dakota saying. The Cultural Resources Center is not meant to supersede the experience of the Museum of the American Indian on the Mall, rather to be a further resource to all people interested in the richness of Native American life, history and culture and their respect and reverence for the Earth.