Health & Sustainability Considerations for the Post-Pandemic Office
For decades, little consideration was given to how built environments impacted physical or emotional wellbeing. However, recent events and the COVID-19 pandemic brought forth an acute awareness regarding the connections between public spaces, communicable diseases, public health concerns and the importance of personal wellbeing. At the same time, fall-out related to escalating climate change also affected communities worldwide.
The convergence of these global disasters prompted organizations across markets to roll out an array of incentives, amenities, policies and resilient initiatives to advance new eras in work and sustainable design—with equal importance placed upon health, wellbeing and environmental protection.
Unfortunately, the impact of these dangerous crises are predicted to intensify, making it even more imperative that we, as a society, find new opportunities to come together to create healthy, sustainable, inspiring spaces.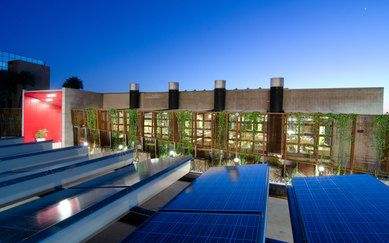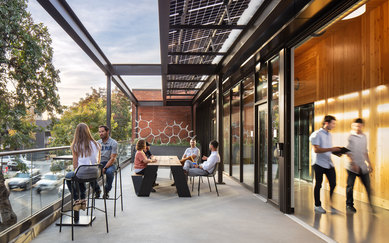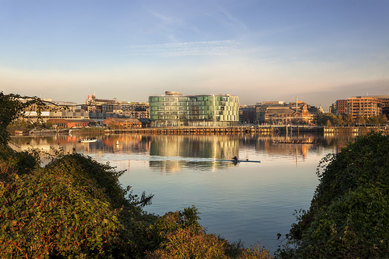 For decades, SmithGroup has been helping clients design and implement a broad range of award-winning sustainable and facility "firsts." Recent clients and projects that have pushed sustainable, health and wellbeing boundaries include, but aren't limited to the following:
- DPR Construction Sacramento Office
- DPR Construction Mid-Atlantic Headquarters
- DPR Construction Phoenix Regional Headquarters
- District of Columbia Water & Sewer Authority Headquarters Office
- Chesapeake Bay Foundation Brock Environmental Center
Reports from these and other leading institutions indicate that improvements in overall health, wellbeing, engagement and performance can be directly linked to the design of physical environments. Additionally, increasing investment in creating resilient and environmentally responsive physical spaces will yield better outcomes for clients, individuals and communities alike.
If this conversation resonates with you, please contact amy.warden [at] smithgroup.com (Amy Warden)target="_blank" title="E-mail amy.warden [at] smithgroup.com", Workplace Corporate Practice Manager, to further discuss how SmithGroup can help you create resilient, sustainable environments that ensure a safe return to the office.