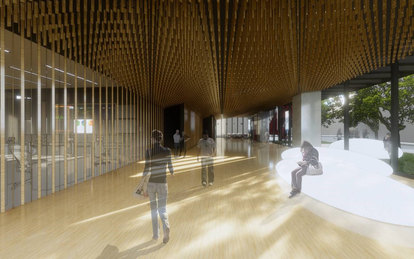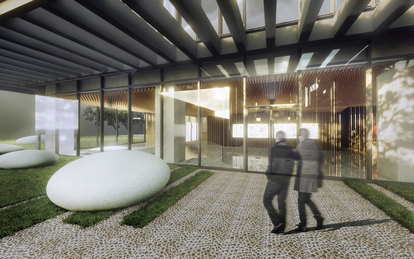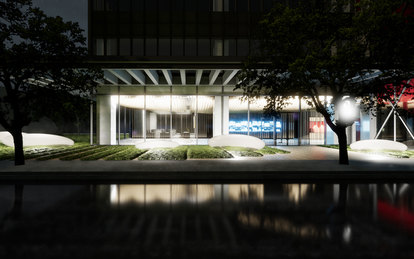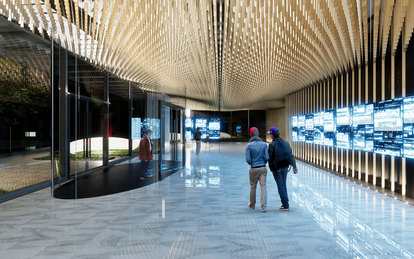 The Well Living Lab in Beijing, China will be the first scientific research center in Asia to integrate building science, behavioral science, and health science. 
Client
Delos Building Technology Co, LTD
Location
Beijing, China
Markets/Services
Architecture, Commercial Office Buildings, Corporate Headquarters & Campuses, Corporate Interiors, Energy & Environmental Modeling, Health & Wellness, Interiors, Lighting Design, Sustainable Design, Workplace
The new WELL Building Standard, developed by Delos and the International WELL Building Institute (IWBI), is the  Delos' second WELL Living Lab and like its predecessor in Rochester Minnesota is focused solely on improving human health and wellbeing in the built environment. The WELL Building Standard measures impacts through six categories of occupant wellness, including air, water, nourishment, light, fitness and comfort.
This new holistic way of approaching building design helps quantify the impact that indoor environments have on human health, wellbeing, comfort, and performance. Its program includes a multifunctional lobby, control center, research labs, simulating office suites and residential units, and pantry. While all of these spaces are considered impactful, the lobby's nature focused design immediately connects visitors to the principles and purpose of Delos' research.
The lobby concept imagines the experience of entering a bamboo forest, with the dense cluster of vertical bamboo enveloping the occupant while rays of sunlight pierce through to create a rich multilayered experience carved and shaped to reinforce the importance of connections to the natural world. Its use references the natural environment and the way it interacts with building systems speaks to the ideals espoused by WELL building standards. Users within the space will interact with different spatial conditions, with textural orbs at the interior and exterior, and with multiple technology focused interfaces.