1200 19th Street Renovation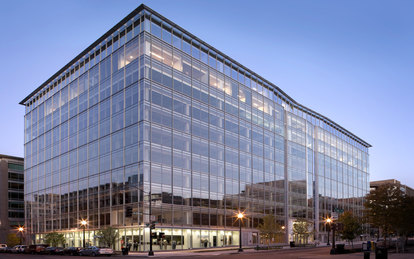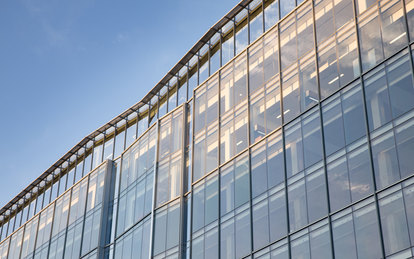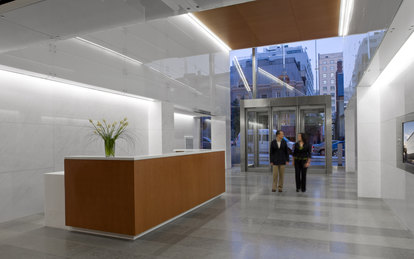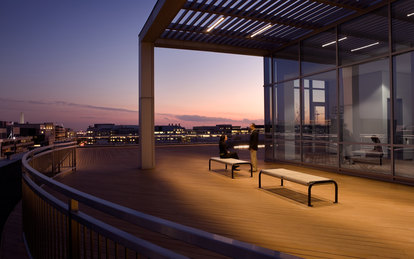 An outdated and inefficient 1960s office building was metamorphosized through an elegant and modern LEED Platinum design.
Markets/Services
Architecture, Commercial Office Buildings, Interiors, LEED, Lighting Design, MEP Engineering, Workplace
Size
340,000 SF
Hines, one of the nation's largest office building owners and developers, sought to redesign a dated mid-1960s building that needed a complete metamorphosis. Located on the edge of the DuPont Circle neighborhood in Washington, DC, the building was allowed additional FAR (floor area ratio) under DC zoning so the project was not only a complete refurbishment, but an addition as well.
After three floors were added, the entire building was recladded creating a seamless design. This was achieved using an elegant glass curtain wall, which allows the interior complete floor-to-ceiling fenestration and excellent city views.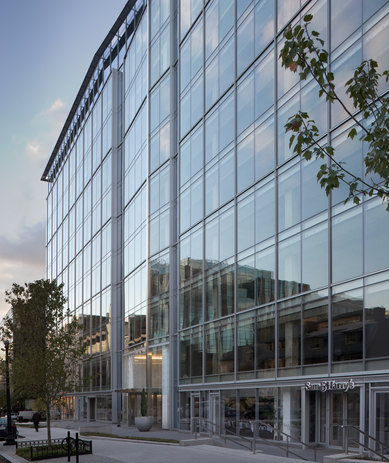 The LEED Platinum certified building features high-energy efficient glass, a green roof deck that reduces stormwater runoff, and marble for the lobby chosen for its environmentally friendly characteristics. Other green features are efficient air handling units, high-performance plumbing fixtures, and advanced lighting controls.