City of Eloy, Arizona - City Hall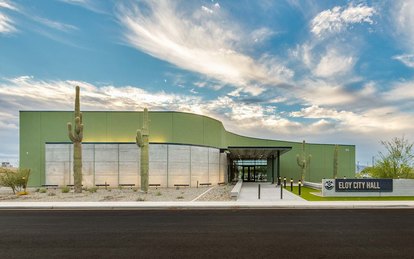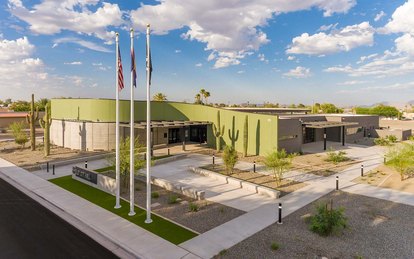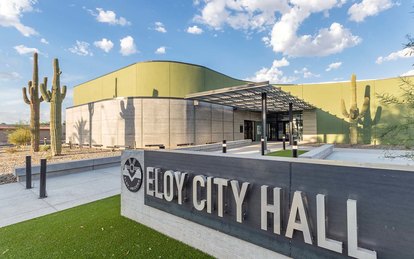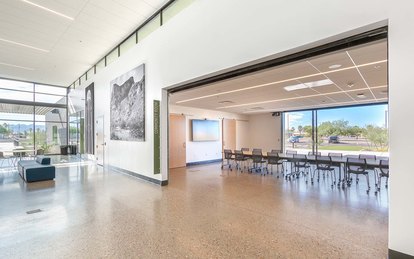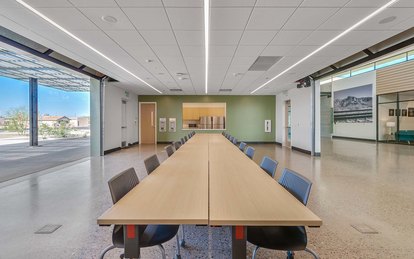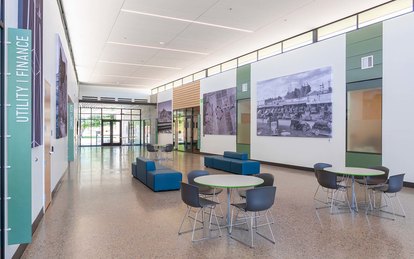 A new civic building not only houses city functions, but its inviting public spaces also become a community living room and catalyst for downtown growth and engagement.
Markets/Services
Architecture, Interiors, Landscape Architecture, Programming, Public & Civic, Workplace, Workplace Strategy
Size
18,000 GSF
Midway between Phoenix and Tucson, the small city of Eloy faced the challenges of many rural communities bypassed by interstate development. Businesses and services tended to crop up around Interstate 10, rather than in Eloy's downtown a mile and a half away. City leaders chose to double-down on Eloy's downtown, hoping public investment in a new City Hall would become a catalyst for more private investment there.
Across from the tree-lined town square, the new Eloy City Hall is an anchor for Eloy's downtown, with welcoming spaces to encourage public use. It responds to public feedback indicating a desire for bold architecture and a place that could become a hub for its residents. Public engagement was robust, with workshops gathering input from high school students to seniors. The design coalesced around the idea of expanding the traditional role of a city hall and creating a "community living room."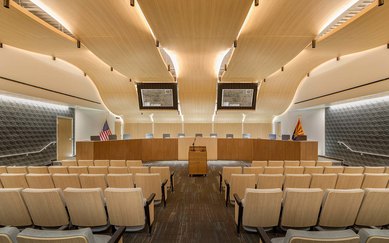 The building reflects this expanded role, with a dual-sided design to serve a broad array of users. The west side, facing the town square, is the pedestrian entrance, with a broad walkway and patio, shade canopy and bold splash of saguaro-green color on the facade. The east entrance serves those arriving by vehicle (and is particularly mindful of seniors), with another large shade canopy and direct access from the parking area. From either entrance, a central spine leads to a large lobby "living room." Soft seating and Wi-Fi access encourage residents to relax and connect with one another here. Cultural artifacts and images contributed by community members adorn the space, celebrating Eloy's diverse cultural, economic, and generational population.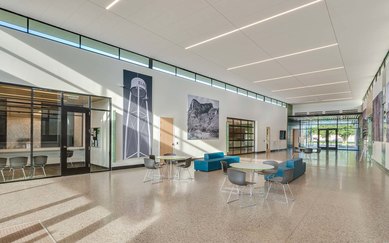 The south side of the spine houses services used by residents and a multi-function space for events such as weddings, with garage-style doors that open to the south side of the property and the adjacent park. Additional square footage is set aside for business incubator or pop-up retail space, further encouraging downtown activity.  
The intimate, human scale of the Eloy City Hall is a reminder that it is a more than a place for city administration—it is a place for Eloy's residents to gather, grow and thrive.