East Carolina University Comprehensive Campus Master Plan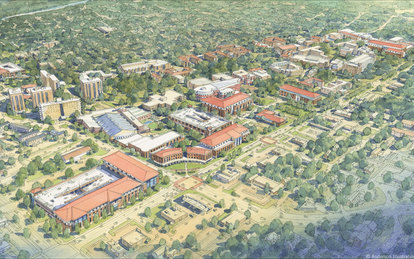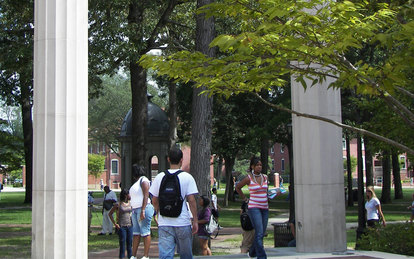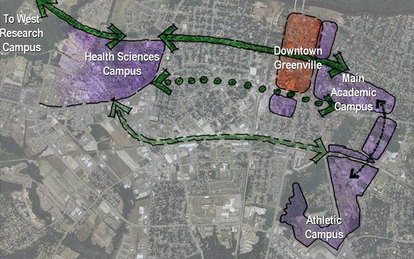 In response to unprecedented growth, East Carolina University (ECU) has developed the most comprehensive master plan in its history. SmithGroup led a multi-firm process that started with an extensive strategic review of ECU's academic plan, strategic plan, and every existing campus sub-plan and study. This unique approach brought all of ECU's goals, strategies and supporting assumptions into complete alignment.
Client
East Carolina University
Location
Greenville, North Carolina
Markets/Services
Building Enclosure Consulting, Campus Planning, Higher Education, Landscape Architecture
Size
6,000,000 SF
With this foundational framework in place, the team provided an assessment of all campus facilities and systems, including space utilization and projections, and market analysis and financial modeling. Scenarios and budgets were set to address all aspects of campus development, including transportation improvements, housing and dining needs, and campus safety and security. Architectural, urban design and landscape guidelines provide aesthetic vision for ECU's long-term, carefully phased growth.
The transparent process engaged students, faculty and community members through extensive outreach. Key goals include strengthening ECU's connections to the city of Greenville, and helping the College of Health and Human Performance rank in the top ten among its peers.