Louisville VA Medical Center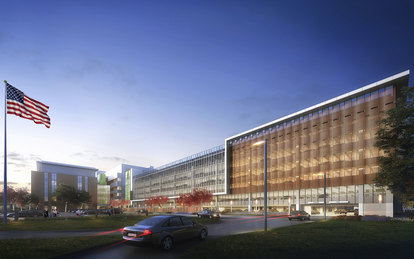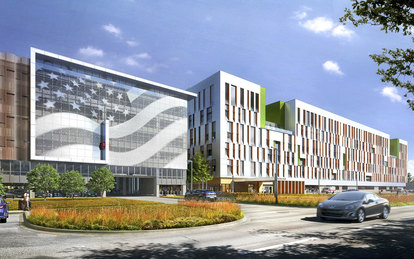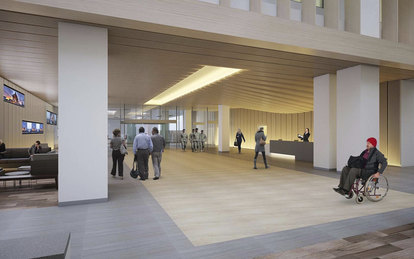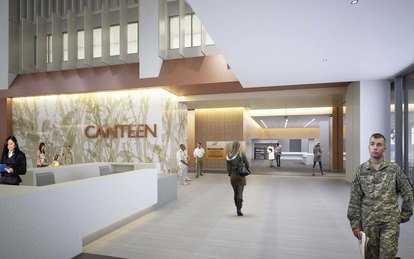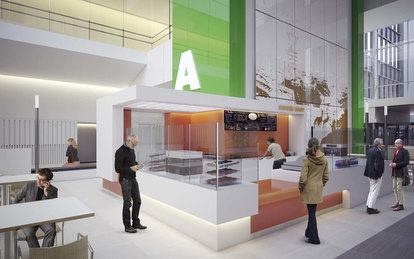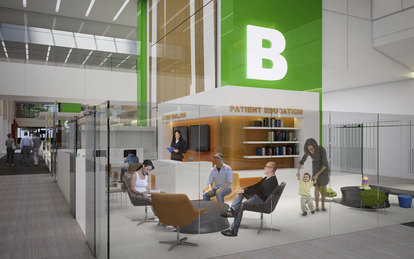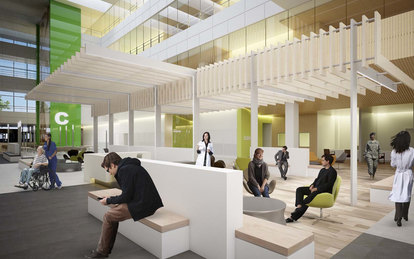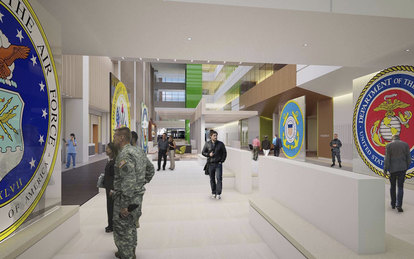 This replacement medical center represents a journey of healing with honor to serve Veterans in their time of need while communicating its mission through design. The landscape and architecture echo the strength and courage of the people who have served us with distinction.
Client
U.S. Department of Veterans Affairs
Location
Louisville, Kentucky
Markets/Services
Health, Government Health, Acute Care, Ambulatory Care, Behavioral Health, Veterans and Military Health
Size
972,000 square feet
Featured Awards
American Institute of Architects – Academy of Architecture for Health (AAH), 2015
American Institute of Architects – Michigan Chapter, Unbuilt Honor Award, 2015
Through a creative interweaving of design elements that establish a balance of culture and place, the Louisville VA Medical Center embraces a model of care that serves and honors Veterans in an environment that fosters respect, dignity and healing. SmithGroup and its joint venture partner URS (now AECOM) are providing integrated design services for the medical center that will incorporate inpatient and outpatient services, parking structures, and a central utility plant on a 34.9-acre greenfield campus.
The new medical center houses both outpatient and inpatient care, with an emphasis on increased outpatient capacity for expanded access to primary care, specialty, surgical, and mental health services. Advancing a comprehensive approach to health, the medical center will facilitate geriatric and extended care, home-based primary care, and a residential substance abuse rehabilitation program.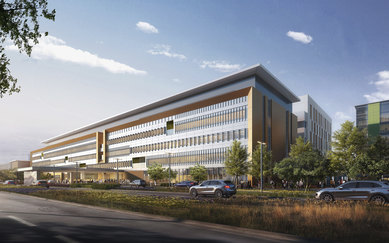 The new medical center intertwines architecture and landscape, emphasizing the importance of nature and biophilia in health and wellness. The building mass is punctuated by three garden terraces on different levels, as well as green roofs, ground-level gardens and a contemplative courtyard. The courtyard features a large labyrinth and seating areas, creating a space for reflection in a verdant setting.
The patterning of the exterior extends inside the facility, lending rhythm to a concourse concept that organizes the building and disperses services along the main circulation axis. The light-filled concourse connects a range of spaces with varying uses from education, ceremonial, dining, and respite. Veterans visiting the new medical center will be able to choose from open or secure, indoor or outdoor, and active or quiet spaces to suit their needs.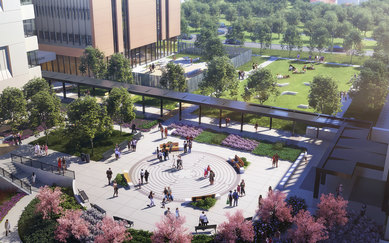 The new medical center is designed to comply with Guiding Principles for Sustainable Federal Buildings, has a large photovoltaic array to generate a portion of the center's electrical energy. Green roofs and roof gardens, water use reduction, and optimized energy design create an environment of total health.
Built on strong foundations of decades of service to Kentuckiana Veterans, this new facility positions Louisville VA to be recognized as the benchmark of excellence, providing exemplary services that are both patient-centered and evidence-based. Care will be delivered by engaged, collaborative teams in an integrated environment that promotes learning, research and development, disease prevention, and continuous improvement.