Northern Arizona University - University Services Building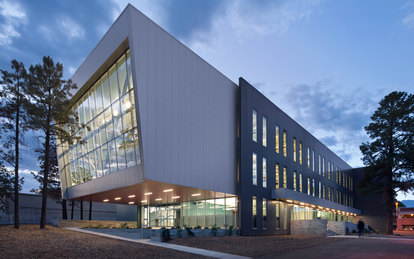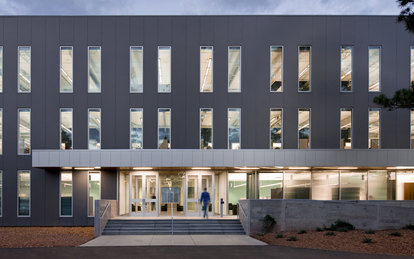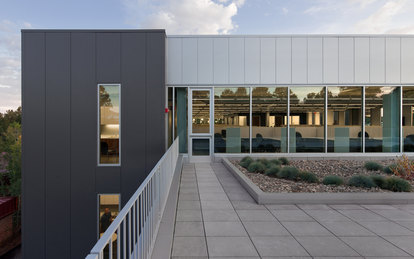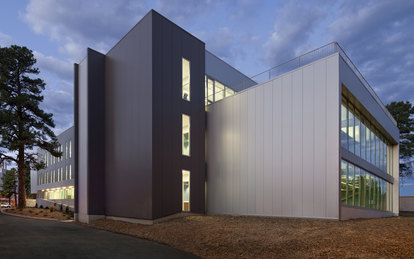 Being able to successfully design and build projects under restrictive conditions is a challenge many clients must face. The University Services Building was a project bound by strict parameters overcome through SmithGroup's work and expertise.
Client
Northern Arizona Real Estate Holdings
Location
Flagstaff, Arizona
Markets/Services
Architecture, Commercial Office Buildings, Higher Education, Landscape Architecture, LEED, Interiors, Sustainable Design, Workplace
Size
45,000 SF
The Northern Arizona Real Holdings on the behalf of Northern Arizona University (NAU), was developing the University Services Building, a design-build project with an aggressive 12-month design and construction schedule in addition to a tight budget. SmithGroup worked with Mortenson Construction to help the client overcome this challenge and deliver the building on time and on budget.
The three-story building is located on a tricky narrow-wooded site at the edge of the NAU campus. It consolidates numerous office functions that were previously dispersed around the university's property. Flexibility and functionality are maximized within by pushing the building's core to the exterior perimeter providing for a column-free floor space.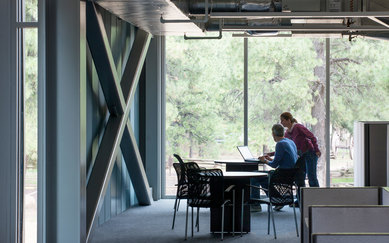 There was little, if any, leeway in the project's $9.7 million budget and construction deadline. To reduce construction time and costs, a prefabricated, pre-insulated metal panel was implemented and quickly erected providing optimal thermal performance and weather tightness in a singular system. This system was instrumental in taking full advantage of the interior usable area due to its thin profile and delivering the project at record speed.
The most remarkable architectural feature of this building is a daring cantilevered wing that thrusts forward. The building's interior fosters collaboration while accommodating the dispersed office functions in a single structure.
The completed project epitomizes a true design-build collaboration and showcases successful integrated project delivery: not only saving the University time and money; but demonstrated the possibilities of creative solutions when all team members are engaged from day one.