RPG Pacifica - Pacific Station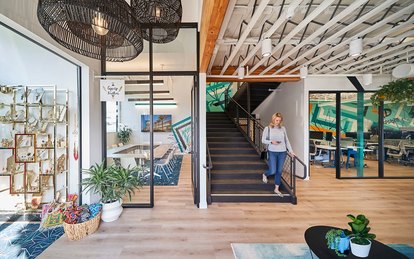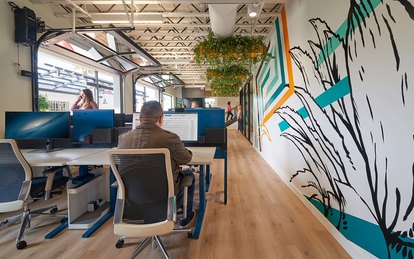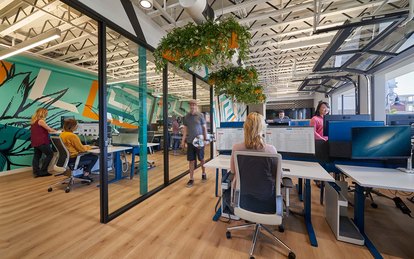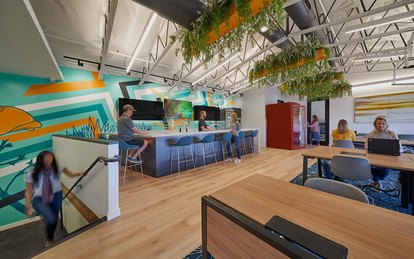 On target for today, nimble for tomorrow: This mixed-use office and retail destination demonstrates how SmithGroup helps clients reposition real estate assets to create a solid investment and a welcome addition to the neighborhood.
Client
Encinitas, California
Location
RAF Pacifica Group
Markets/Services
Architecture, Corporate Interiors, Interiors, Programming, Workplace
Size
5,500 SF
Client RAF Pacifica Group (RPG) became both the client and the end user for this project, redeveloping a former restaurant in the beach community of Encinitas for their office and other business ventures.  A short walk from the beach and block from the Amtrak Station is surrounded by locally owned boutiques, coffee shops and eateries, the building offered the opportunity to create meaningful mixed-use on a small scale by making thoughtful planning considerations, integrating thoughtful design elements, connecting the indoors and outdoors and a celebration the charm of the community using land efficiently in a dense, supply-constrained market.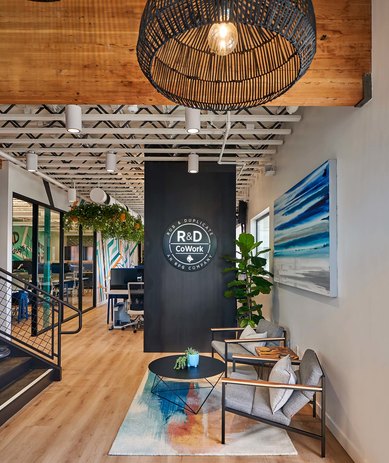 The design team focused on creating an environment with residential comforts, hospitality experiences and biophilic elements that suit the neighborhood's buzzing beach vibe. Balancing the unique design and the variety of work environments was paramount, particularly for the cowork space that would be competing with other local and national coworking businesses.
The design story unfolds at the front door. Bold, large-scale murals by a local artist Skye Walker energize the space in saturated tones of teal and yellow, and tangles of greenery cascade from custom planters created by local artisans. Glass-walled spaces and roll-up doors create an indoor/outdoor modern coastal experience.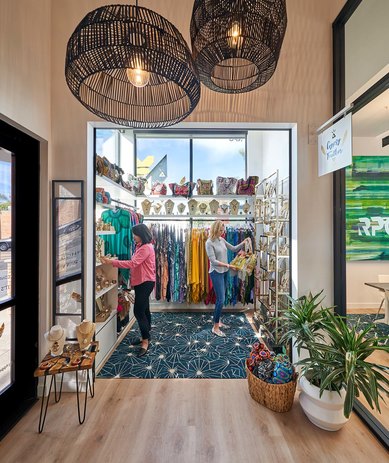 Much of the second floor is facing with an amenity deck and event space, with a coffee/kombucha bar. It also features additional private offices, including a large space with roll-up doors that open onto a patio. Surfboard and bike lockers, showers, sit/stand desks, modern conferencing space and other features round out this successful venue, adding up to a wise investment and desirable addition to the neighborhood.