University of California, Davis Teaching and Learning Complex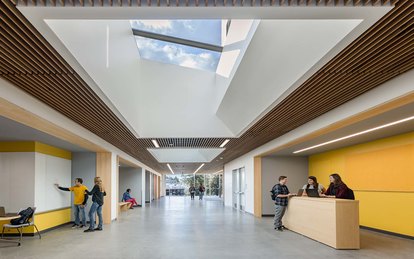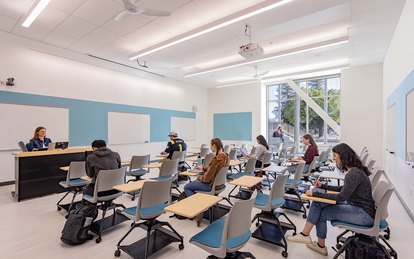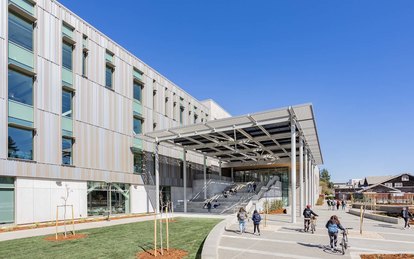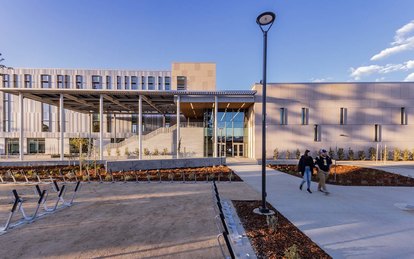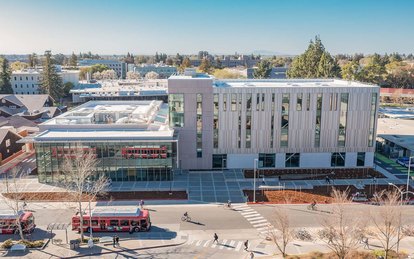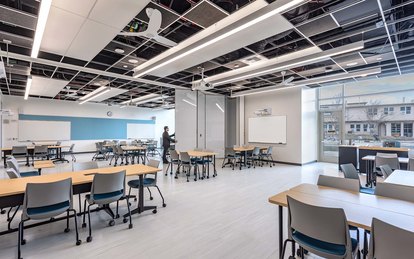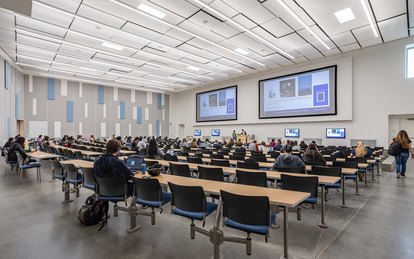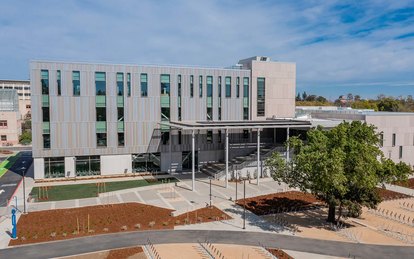 With the understanding that learning happens everywhere, the Teaching and Learning Complex ambitiously champions the needs of the student, providing a choice of space sizes and modes to support study, collaboration and community building.  
Client
University of California, Davis
Location
Davis, California
Markets/Services
Architecture, Higher Education, Learning & Innovation Spaces, LEED, MEP Engineering, Sustainable Design
Educators at UC Davis envisioned an interdisciplinary teaching and learning complex that sets a new standard for how education can be delivered. By providing a variety of learning environments in scale and configuration, the new complex allows the university to better understand how different types of spaces foster effective teaching and learning while also promoting student persistence goals.    
The Teaching and Learning Complex (TLC) is a unique educational building that cultivates knowledge exchange and holistically supports students beyond the classroom. Committed to offering opportunities to learn throughout the building, the design doubled the amount of informal study spaces compared to what was originally programmed without exceeding the project budget. It also features a highly configurable space called the Laboratory of Learning, where the Center for Educational Efficacy—a consortium of UC Davis educators—can beta test new teaching pedagogy and technologies. Both students and faculty were actively involved in planning and design, providing essential input on the myriad of ways students and educators engage in knowledge exchange.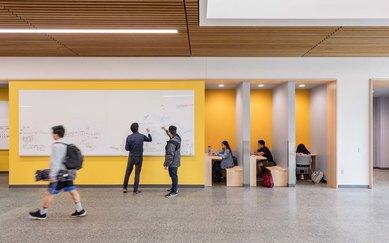 The design concept of a piano nobile sets the stage for the organization of the building. This grand main floor, with feature stairs and stadium seating at both ends, encourages circulation and the free flow of people between the first and second levels. A two-story "Wall of Learning" is designed with alcoves of various seating arrangements to provide numerous areas for informal study, rest, and collaboration, recognizing the importance of time in-between classes for engagement and recharging.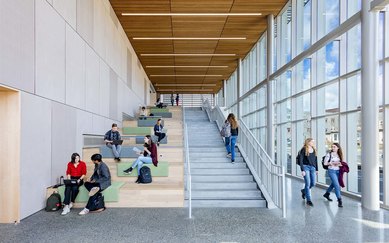 More than 20 modern and interactive learning spaces at various scales support research on the impact of multiple teaching formats for engagement and persistence. Variables like the amount of natural daylight and seating configurations are easily adaptable, allowing these metrics to be effectively monitored and reconfigured accordingly in support of student success.
Located at the nexus of academic and social life in the heart of the UC Davis campus, the building sends a clear message of welcoming, belonging and inclusion from every approach. A two-story glass curtainwall provides views of the shared spaces activated with students at all hours. Multiple entries, a covered indoor/outdoor gathering plaza and an adjacent bike parking area encourage access. Exterior finishes of corrugated metal panels in a variegated pattern offer a modern interpretation of the region's agricultural legacy and the campus vernacular.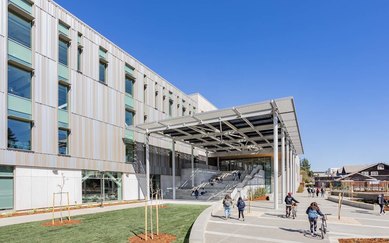 The highly efficient building envelope system makes innovative use of new fiberglass attachments to minimize the conductive energy loss caused by thermal bridging. Coupled with radiant ceiling panels, ceiling fans and a dedicated outdoor air system with heat recovery, this unique design strategy adds up to a high-performing energy use intensity (EUI) of 41—meeting UC Davis's ambitious target. Students can learn about the combined benefits of these cutting-edge sustainability and carbon reduction features from the interactive building information monitor on the first floor. 
Because of the sustainable design innovations, the team was able to provide more interior learning space than the client anticipated—optimizing value and advancing the evolution of effective education. The project is on target to receive LEED Gold certification.