Natural Sciences Building, California State University, Chico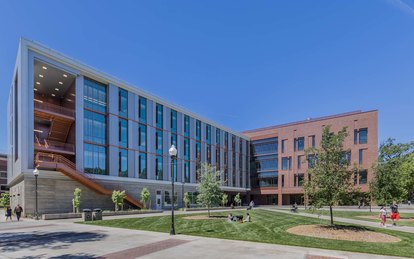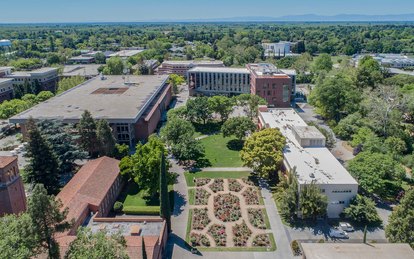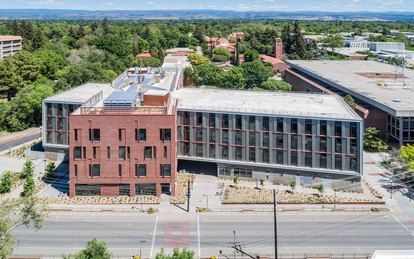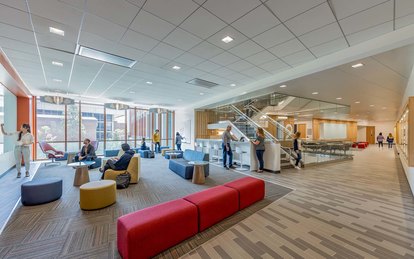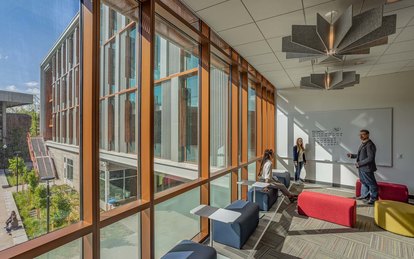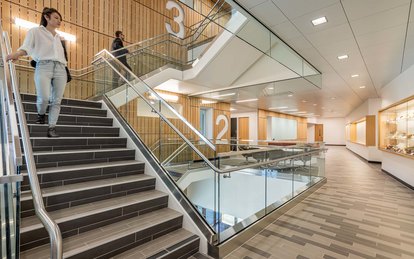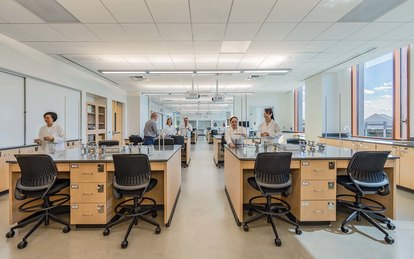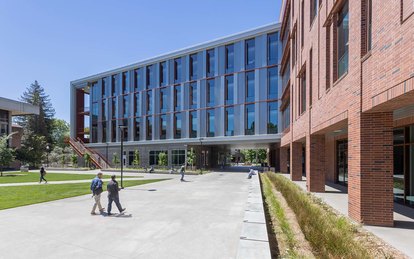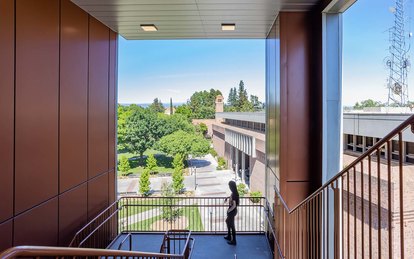 At a true crossroads in the heart of the California State University, Chico campus, an academic building unites the natural sciences into a collaborative community and welcomes all students into a new campus hub.
Client
California State University, Chico
Location
Chico, California
Markets/Services
Architecture, Higher Education, Interiors, Learning & Innovation Spaces, STEM (Science, Technology, Engineering, Math)
Featured Awards
Design-Build Institute of America (DBIA), Western Pacific Region, Regional Design-Build Award, 2022
AIA Central Valley, Design Award, 2021
American Society of Civil Engineers (ASCE) Sacramento Section, Outstanding Architectural Engineering Award, 2020
A dynamic and growing university in California's Central Valley, Chico State needed a new home for its natural sciences programs, which had been housed in a variety of dated buildings. It envisioned a facility that would champion student persistence in STEM by creating abundant space resources for study and collaboration, support 21st-century science teaching and research and become a radically welcoming hub for the Chico campus community.
The new Natural Sciences Building provides a modern facility that houses the University's four core science departments—Geology and Environmental Sciences, Physics, Chemistry and Science Education—along with the Dean's administrative offices. The building design thoughtfully responds to its prominent site at the intersection of the two major pedestrian routes across campus. The building's two wings intersect at an angle, aligned with the pedestrian routes and the orientation of two different parts of campus. It forms a western edge for the central campus quadrangle and becomes a literal intersection of the campus community.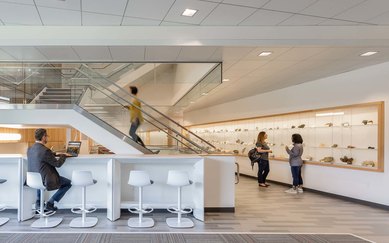 Where the building's two wings intersect, a breezeway creates a shaded, all-weather gathering spot that serves as an outdoor classroom, a pedestrian gateway into the central campus and an extension of the campus quad. The breezeway flows into an indoor/outdoor lobby that welcomes all students looking for a place to study, collaborate or relax. Exhibits on the region's Mechoopda Tribe celebrate the region's cultural identity and invite lingering. An open stair with views to multiple floors extends this campus community space vertically, filled with natural light and rotating science collections exhibitions. Each floor has ample seating choices with connectivity, whiteboard and technology for students and faculty to engage in mentoring and foster learning communities.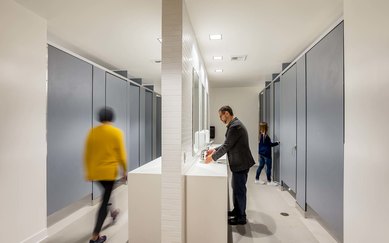 The exterior reinforces the building's crossroads theme and successfully blends a modern building with earlier campus architecture. Metal-and-glass defines the science wing that houses the academic core and lab modules; layered and patterned brick defines the community wing that houses the shared collaborative spaces. An exterior stair creates an engaging design element and provides another connective link between the science community and the broader campus.
The learning environments reflect the school's redesigned science curriculum, which eschews large lectures and emphasizes hands-on, interactive study. Building systems were also designed to provide learning opportunities: for example, exposed runnels and sampling ports leading to bioswales allow students to study and monitor the building's hydrology system. 
The new Natural Sciences Building won numerous design awards in its first year and has been an overwhelming success at Chico State. SmithGroup's work with Chico State also includes an award-winning comprehensive Campus Plan.