The needs are non-negotiable: Reliability. Resiliency. Energy efficiency. Security. Our Mission Critical team understands the challenge and has the technical and operational skills to deliver projects from small to hyperscale.
Today's mission critical facilities are technological marvels, enabling complex systems research and executing advanced analytics while rapidly responding to ever-changing technology. As those vital IT assets undoubtedly refresh many times, the highly sophisticated buildings and engineering systems they're housed in must also be capable of rapid response and resiliency. Making the most of these mission critical facilities means master planning with "generic flexibility": Modular and scalable systems, including mechanical, electrical and physical data center pod space, create a flexible, dependable path forward for a data center to stay relevant and cost-effective for decades to come.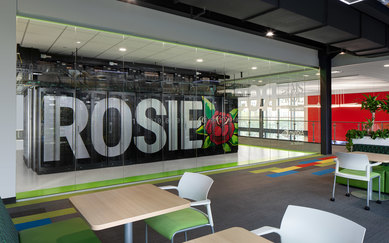 At SmithGroup, tackling these vexing current challenges—and unknown future ones—is where we shine. Our Mission Critical team taps into a deep pool of in-house expertise for each project, curating a custom task force of specific disciplines, from MEP specialists to architectural designers, from resiliency planners to workplace strategists. Their specialized knowledge and collective experience bring a holistic approach to problem-solving, capable of crafting original solutions for even the most complex critical needs.
The SmithGroup Mission Critical team has collaborated on more than 75 data centers across North America. Clients include leading universities, hyperscale providers like Equinix and Facebook and government agencies like the National Renewable Energy Laboratory, where its Energy Systems Integration Facility is one of the most energy-efficient data centers in the world.