University of Nebraska Innovation Campus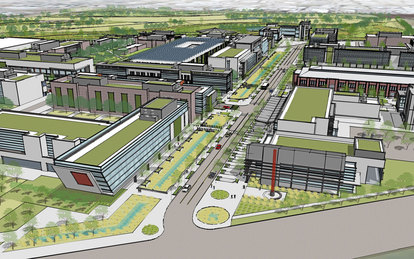 Good things happen when people come together, when partnerships are forged through a common desire to do good. We believe in the impact of great partnerships, be it the University of Nebraska and the State, or our design and planning team and a variety of different engineers and business consultants. This project demonstrates the power of integrated design and integrated teamwork.
客户
University of Nebraska
位置
Lincoln, Nebraska
市场/服务
Higher Education, Research Parks & Innovation Districts, Science & Technology
大小
249 acres
What used to be the site of the Nebraska State Fair is now the home of University of Nebraska's Innovation Campus, a new part of the school that prioritizes innovation and research. The university needed to remain competitive with the top tier research universities targeting innovation in the research and technology realm. The state of Nebraska felt similarly and saw the program's potential to create high-tech jobs and address both local and national concerns. This became a public-private partnership unseen in the state, coming together to advance research, create jobs, and boost the economy.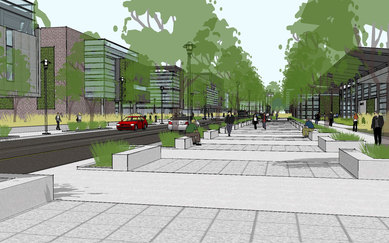 Our team was selected to tackle the challenge of designing a master plan. This was an exceptionally nuanced project, hinged on not one but four main goals: economic viability, environmental sustainability, university culture and research excellence. We developed a sustainable campus framework based on sound economic development and market viability of mixed-use programs.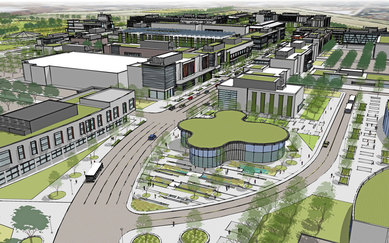 SmithGroup's design also implemented sustainable design practices such as compact transportation design, progressive approaches to resource use and stormwater management, and dedication to net zero and carbon neutral design approaches making it a forward-looking model for 21st-century research campus development.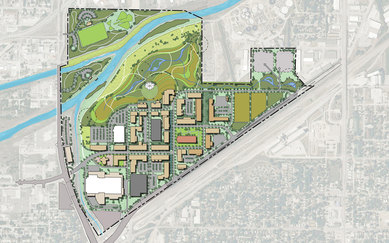 Through the engagement of several forward-thinking engineering, technical, and business planning firms, and by creatively optimizing the development capacity on the site, our team was able to navigate these issues. The resulting live, work, learn and play environment creates a space conducive to discovery, and propels forward its participants, the university, and the world at large.