SmithGroup Hires Peter Buffington as Design Principal, San Francisco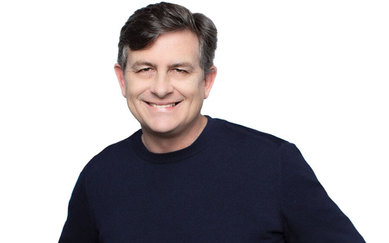 SmithGroup, one of the nation's largest integrated design firms, has hired Peter Buffington as a design principal at its San Francisco office. Buffington will be responsible for the continued growth and development of a highly-experienced team of architectural design professionals for office buildings, corporate campuses, and workplace environments.
Buffington has gained extensive experience in the planning, design and management of large-scale core-and-shell developments, commercial and administration buildings, and cultural facilities during his 30-year career with notable firms such as STUDIOS Architecture, Gehry Partners, and Morphosis. Significant works include LinkedIn's new 763,000-square-foot global headquarters in Mountain View, California; the one-million-square-foot Foundry Square Office campus in downtown San Francisco, California; and a new 135,000-square-foot student services building for California State Polytechnic University in Pomona.
"Peter is a talented designer with great insight regarding what Bay Area clients desire in their facilities," said Joyce Polhamus, FAIA, director of SmithGroup's San Francisco office. "His diverse range of expertise will expand the quality and depth of SmithGroup's design services in San Francisco and beyond."
SmithGroup provides comprehensive planning, strategy and design services that help premier companies from across the U.S. create buildings, campuses and work environments that improve their organizations' financial performance. Notable workplace clients include Microsoft, Google, GoDaddy, Advisory Board, Ally Financial, and Exelon Corporation, among others. Adding Buffington to the design leadership in SmithGroup's San Francisco office supports the firm's strategic plan to expand its position as a top design firm along the West Coast.
Buffington earned a Bachelor of Fine Arts from the Otis Art Institute of Parsons School of Design. A native of Arcata, California, he currently resides in Oakland.
For more information about SmithGroup, please visit our Company Fact Sheet.