I was recently part of a panel discussion at SmithGroupJJR's Design Perspectives series titled "Is Campus Context More than Skin Deep?", where we delved into the issues surrounding the definition of a campus and the attributes that support academic, corporate, and technology environments. My original suggested title, "Context, Schmontext", didn't fly, but it did reveal my clear bias on the subject. The notion that campus buildings need to have an aesthetic similar to the popular 1970s children's clothing line, Garanimals, where everything matches with interchangeable tops and bottoms, has led to some interestingly written design guidelines.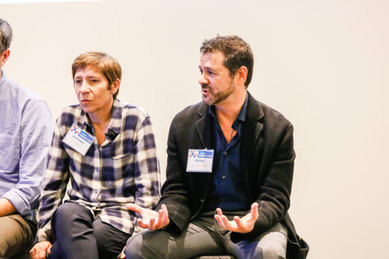 There is something nostalgic about walking through a campus like the University of Virginia. However, when you take a look at the more recent additions on campuses with a "protected" aesthetic, one can clearly see where the control of the campus guidelines has led the architect astray. Don't get me wrong, I do believe that buildings must respond to their context whether they are part of a campus, complex, or neighborhood. I also believe that buildings should look like they were built during their time of construction and reveal the program happening within.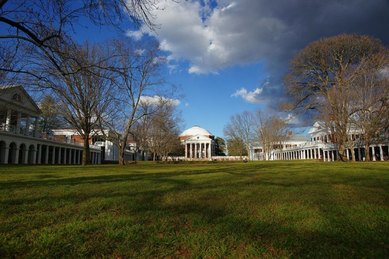 Discussions on context tend to always lead to the notion of timeless design. Yes, every pitch we do as architects as well as a client's stated goals, include the idea of a timeless design, but someone needs to state the obvious – there is no guarantee that the provided design will be timeless. This is one of the exciting parts of the architectural environment. Every building, good or bad, represents an artifact from the time it was conceived and constructed. We can hope that time will be kind to our designs in the long run.
In a day when great mid-century buildings are threatened across the country, we need to pause and really think about how a building represents an important moment in our architectural history as well as how it supports the idea of a campus beyond superficial aesthetic. Just watch what is happening to William Pereira's campus vision at University of California, Irvine. Instead of preserving the original brutal concrete sculptural buildings that create a cohesive campus vision, the university has allowed these buildings to be stripped and refaced with forgettable facades.
Ultimately, a campus is defined by much more than bookmatched buildings—whether or not the base campus aesthetic is defined by its dormer windows on tile roofs or by brutal concrete brise-soleil fins. Once a campus has enough of the defining character, should we consider throwing out the guidelines and see what happens?
Bill Katz, AIA, LEED AP BD+C, is a Design Principal at SmithGroupJJR's San Francisco office. He focuses on the Higher Education and Science & Technology markets.