Merrimack Valley Cancer Care and Research Clinic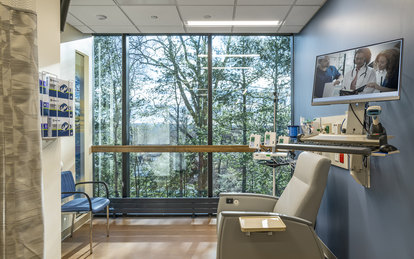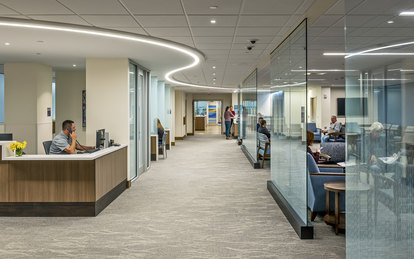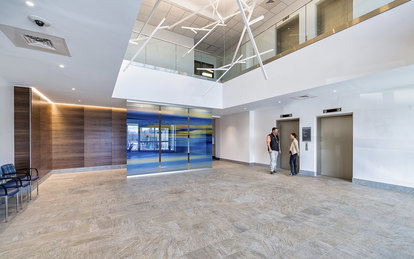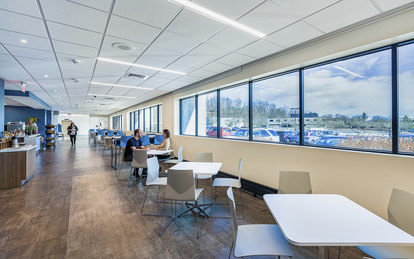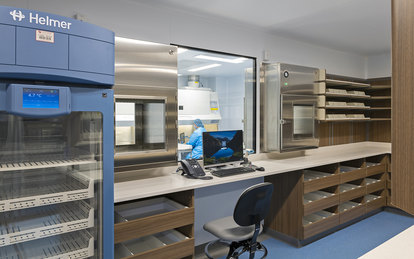 By establishing design standards and operational plans that can be replicated at any number of locations, this outpatient clinic represents a new model for bringing top-level cancer treatment into more communities.
Client
Confidential Cancer Institute
Location
Methuen, Massachusetts
Markets/Services
Health, Cancer Care, Architecture, Fire Protection and Life Safety Engineering, Interiors, Medical Planning, MEP Engineering
Size
40,000 sf
A well-known worldwide leader in cancer research set a goal to bring advanced cancer care to a greater number of patients in their communities, especially those in underprivileged and rural areas. To do so economically often means repurposing an existing structures; the challenge is integrating the exemplary level of care and sophisticated infrastructure this cancer research institute is known for into a variety of building configurations to new locations in the future.
Referred to as the flagship satellite, the Merrimack Valley project demonstrates how to address this challenge with a new design and workflow model for outpatient oncology care that can be duplicated at other sites. It began with what was essentially a large open box—roughly half of a 90,000 sf office building constructed in the 1980s. The design team transformed it to provide the latest hematology and medical oncology care to patients close to their homes.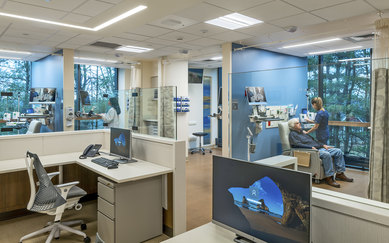 After analyzing the sequence of patient care and exploring how to create the best operational flow for patients and staff, SmithGroup and the client's user team met in the vacant building, where a mock-up of the entire medical oncology floor plan was laid out on the floor with tape. Users were able to physically walk through the space with our planners and designers to test and visualize the flow. Typical rooms were mocked up in more detail, which proved to be an efficient and cost-effective way to determine how to orient equipment, arrange staff space, and even decide details like the placement of outlets. It also allowed the project to meet stringent budget and scheduling guidelines established by the Massachusetts Department of Public Health.
The resulting space prioritizes optimum patient comfort and care. Elevators open to a welcoming entry area bathed in natural light, with clear wayfinding to the exam area, infusion area, and lab. The building's first floor houses staff offices, conference space, a café, a family quiet room and other amenities, as well as the pharmacy, which can serve as a packing, shipping and distribution site for several of the institute's other locations.
The design team drew inspiration from the Merrimack River and its ties to the region's industrial past, with materials that evoke flowing water, natural grasses and craftsmanship. Sweeping curvilinear forms on both the floor and ceiling planes in reception and waiting areas recall the movement of the river.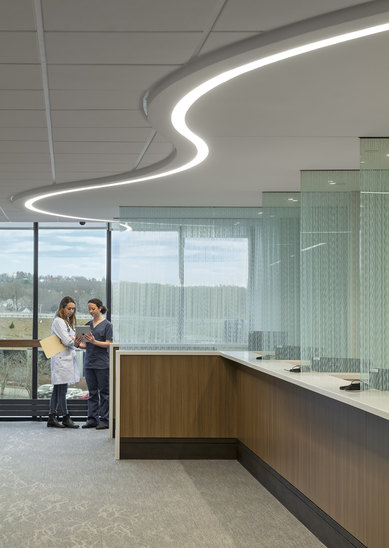 The design guidelines and operational plans developed at Merrimack Valley set the standard for outpatient medical oncology treatment for the institute, allowing it to bring top-level cancer care and trusted research out into the communities where patients live and work.